Help for the Homeless, De-Icers, Moving Solar Energy Forward
A little help for the homeless

(December 9, 2018)  It's hard to believe that that The radio host and the homeless addict: A few bucks and kindness pay off was on the front page of the Chicago Tribune. It was written by the wonderful, Pulitzer Prize-winning Mary Schmich, and it chronicled my odd relationship with Nic Romano. He was, for several years, a homeless guy who I used to see on my way to work when I was at Progresso Radio and with whom I eventually established a casual relationship. Click on the link and read the story if you want to know more.
The part of the story that wasn't told at the time was that Nic and I were both on the rebound. His situation was much more dire than mine, as he was recovering from substance abuse. I, on the other hand, was recovering from radio abuse. That is to say, I had lost my job at WCPT for reasons that I won't go into here, except to say that it was them, not me, the situation was painful and it basically robbed me of more than two years of my career. That's show biz, I guess. But it sucks.
So, in the winter of 2016, the two of us met with Mary Schmich to talk about how we were both putting our lives back together again, only Mary didn't know that that's what I was doing, too. Which is fine, because what Nic was going through was a lot more serious that losing one job and looking for another.
So here we are, approaching 2019, and I'm now very happily ensconced at 1590 WCGO. I'm also pleased that, from all indications, Nic is on a spectacular rebound. He is currently General Manager at Hutch American Kitchen and Bar in the Andersonville neighborhood in Chicago, and I notice that he has more Facebook friends than I do…and I have a radio show! That devastates me. But I'll survive.
Which brings us to the point of this radio segment. It also involves Bill Turck, one half of Playtime with Bill Turck and Kerri Kendall, also on 1590 WCGO, from 1:00 to 3:00 p.m. on Sundays. Bill has spent a fair amount of time figuring out how to help homeless people. So I reached out to him to say that we should make some kind of public appeal. And he agreed.
Unfortunately, fate intervened, in the form of a couple of surgeries for Bill. So he won't be in the studio with us this morning. However, he will join us on the phone, as will Nic. I'm not sure exactly where this will go, but I know that both Bill and Nic have been gathering items for homeless folks, including jackets, blankets and tents.
Peggy Malecki and I have been researching the best ways to help people on the street, and here are a number of sites that you might find helpful. Each site has a slightly different list, so go with what works best for you.
Nic Romano and Bill Turck talk to us this morning about ways that you can help to alleviate some of the misery of too many Americans. We're not sure exactly where this conversation will go, but we hope it will do some good.
De-icing your walks–what works and what isn't destructive?
A couple of weeks ago, I was listening to Mighty House Home Improvement Radio as they talked about a sidewalk/driveway de-icer called Propellant 49. I don't have a transcript of the show, but the idea was that this was the greatest product since sliced…uh…ice.
Note that I have not given you a link to that product. The problem is that I started researching it and when I did, I could not find a site that listed the active ingredients. To me, that's a bunch of warning lights and sounds going off. They claim that they are the best ever, whatever that means, but they won't reveal the ingredients of their product.
See ya, wouldn't want to be ya.
Peggy and I thought that it would be a good idea to talk to a real expert about what kinds of products are useful when you live in the northern part of the world and you don't want people slipping and falling on your sidewalk or driveway.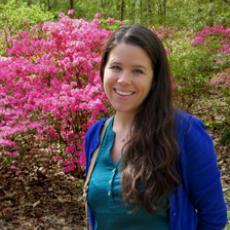 We were happy to discover Amanda (Mandy) Bayer, PhD – Extension Assistant Professor, Stockbridge School of Agriculture, University of Massachusetts Amhurst. She wrote a post called The Impact of Salts on Plants and How to Reduce Plant Injury from Winter Salt Applications, which is a good thing, considering that we talk about plants on this show. She writes,
Salt damage occurs on plants when salt is deposited by spray from passing cars on stems and buds of deciduous woody plants and on stems, buds, leaves and needles of evergreen plants. Salt spray can cause salt burn on buds, leaves and small twigs. Salt spray can also cause damage by desiccating the bud scales, exposing tender tissues of the developing leaves and flowers. The unprotected developing leaves and flower buds dry out and are often killed by the cold winter wind. Many times, the damage is not evident until late winter or spring. Needle or leaf browning, bud death, and branch dieback on the side of the plant facing the road or sidewalk is a common sign of salt spray damage. Damage to deciduous plants is not seen until growth resumes in the spring.
Plants are also affected by dissolved salts in runoff water. Sodium and chloride ions separate when salts are dissolved in water. The dissolved sodium and chloride ions, in high concentrations, can displace other mineral nutrients in the soil. Plants then absorb the chlorine and sodium instead of needed plant nutrients such as potassium and phosphorus, leading to deficiencies. The chloride ions can be transported to the leaves where they interfere with photosynthesis and chlorophyll production. Chloride accumulation can reach toxic levels, causing leaf burn and die-back.
Rock salt also causes damage when salt laden snow is plowed or shoveled onto lawns and garden beds. Salts in the soil can absorb water. This results in less water being available for uptake by the plants, increasing water stress and root dehydration. This is referred to as physiological drought, which, if not corrected, can lead to reduced plant growth.
Peggy tracked her down and she will be on the show this morning to help us sort through the various de-icers, their advantages and disadvantages. However, if you want to do your own research, here are a  number of sites that might be helpful.
Given modern society and all of the attendant sidewalks, roads, parking lots and public areas, this is a problem that can't be easily solved. We'll attempt to answer some questions on the show today.
Bringing solar energy to Illinois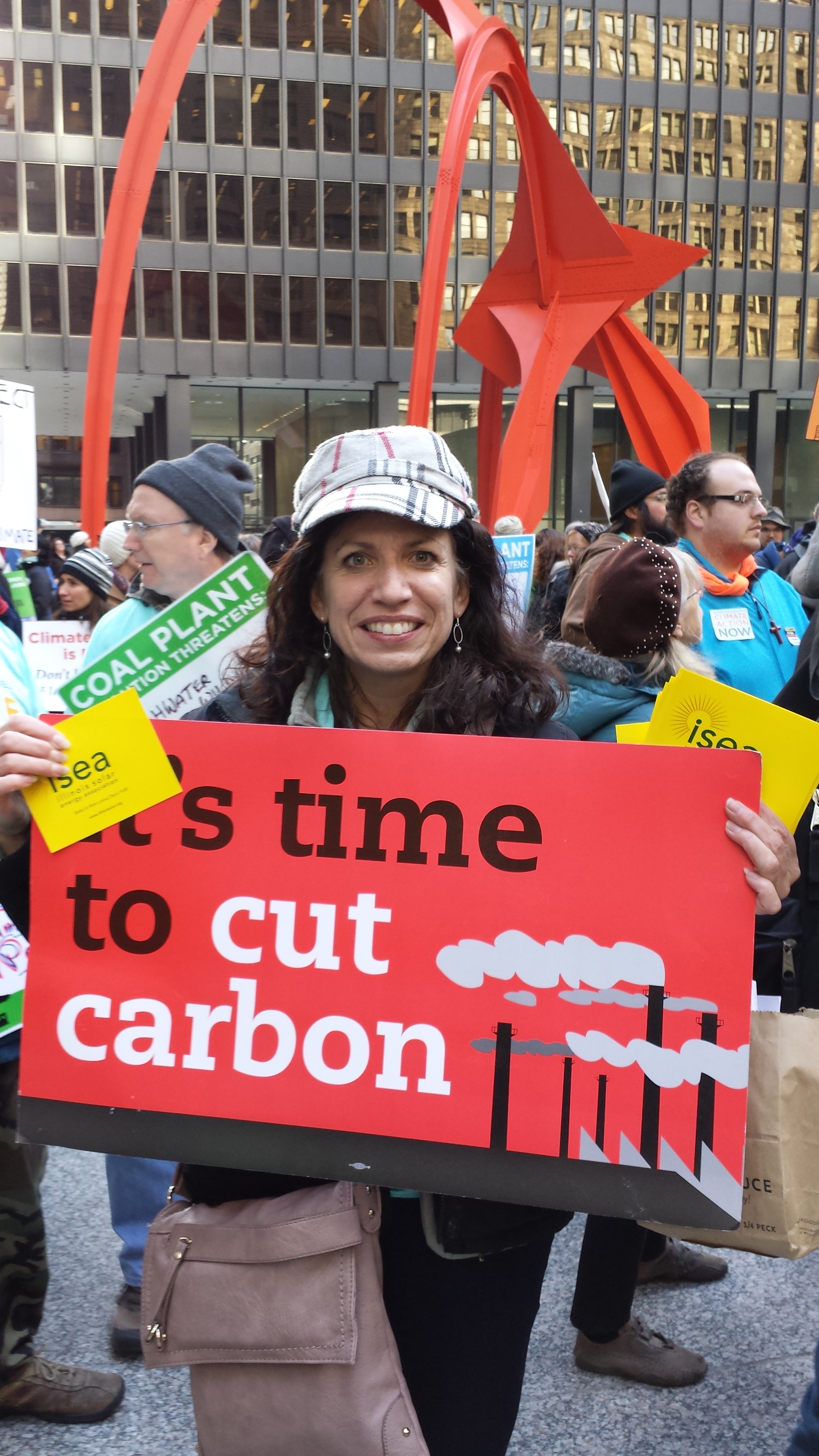 On our very first show of 2018, Peggy and I welcomed folks from the Midwest Renewable Energy Association (MREA) to talk about upcoming solar energy training classes in Illinois. This was on the heels of passage of the Illinois Future Energy Jobs Act., which was opening the state to the seemingly limitless potential of clean energy in Illinois. At the time, I chided MREA for not having classes particularly near Chicago.
Well, they promised that they would make that happen, and they have. MREA is announcing a Chicagoland Solar Training Academy in Wood Dale, IL (PV 320.03) on various dates between January 12 and March 9, 2019. The instructor is Clay Sterling, who was with us in January of this year, who is an assistant professor for renewable energy technology at Kankakee Community College in Kankakee IL, and who has been instructing photovoltaic (PV) and small wind workshops for the MREA for over 15 years.
Sterling will lead six days of training over three weekends. The program includes a progression of solar courses including Basic Photovoltaics (PV), PV Site Assessment and PV System Design. The program wraps up with PV Labs and Design Scenarios and a day of review. Program graduates qualify to sit for the North American Board of Certified Energy Practitioners (NABCEP) PV Associate Exam, an increasingly sought-after solar industry credential.
Joining him on the program today is somebody named Lisa Albrecht. Oh, wait! She used to be a co-host on this program! Silly me, I forgot. She recently started her own company, called All Bright Solar, and she is a board member for the Illinois Solar Energy Association (ISEA). She will walk us through how Illinois is moving forward in solar development since the passage of the FEJA.