The Mike Nowak Show Comes to Que4 Radio!
The New Digs
I'm far from the first person to quote Robert Hunter of the Grateful Dead but, my, what a long, strange trip it's been. And continues to be. So let's just consider this the latest stop in the evolution of The Mike Nowak Show.
Speaking of grateful, I am certainly grateful to the folks who have been following my podcasts for the past year on the Intertubes, especially on my own website, www.mikenowak.net/podcasts, and on GDGDRadio.com, which is part of the Green Divas global empire.
My new home is Que4 Radio, AM 1680, which describes itself as "a civic and community non-profit media Organization. Created to reflect, Support, Uplift and Empower the diversity of Chicago." Click on to their website to learn more.
Don't think that you're going to be able to tune into AM 1680. At present, it's an extremely low-power signal, so consider my show an Internet program. However, unlike my podcasts of the previous year, this show will be live, starting March 13, 2016, which means that you can call in your questions and comments at 312-985-7834, as well as connect with me on Facebook and Twitter in real time.
The person who brought me to Que4 Radio is an old friend–author, reporter and citizen of the planet W. C. Turck, who hosts his own show on Que4, Helter Skelter, Saturday mornings from 11am to 1pm. (Here he is with his co-host and buddy, Blue.)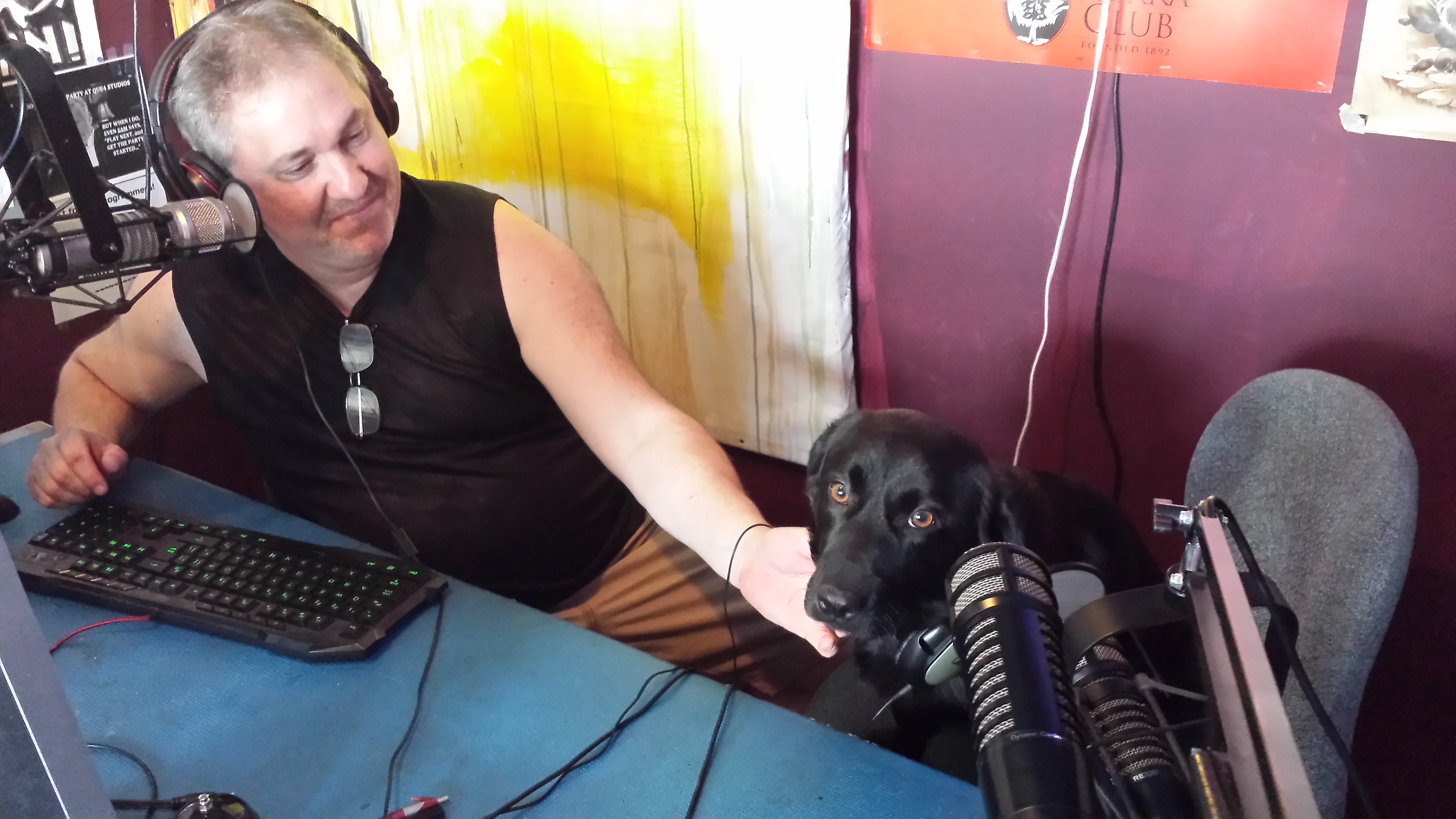 Here's the Team…Familiar Faces and New Additions
I'm pleased to say that some of the folks who have been with The Mike Nowak Show in the past are back, and I've added some new team members.
I'll start with Chicago-based meteorologist extraordinaire Rick DiMaio, whose reports will be heard around 10:45 a.m.–perhaps, earlier, if we have a lot to discuss.
Chicago Master Gardener coordinator Sarah Batka will be making appearances, too. She is a Twitter specialist on the team, and goes by the handle @frugalfoodgal.
I'm pleased to welcome Ashley Williams, who I first met when I was reporting on the frac sand mines in LaSalle County. She is currently studying environmental policy at Loyola University Chicago and describes herself as a "grassroots environmental activist." Here Twitter contact is @Ecowarrior91.
Lisa Albrecht is a renewable energy specialist with Solar Service Inc. and a board member of the Illinois Solar Energy Association (ISEA).  She sent me a laundry list of clean energy issues that are pressing in Illinois, which I don't mind…we just won't have time to discuss all of them in one show. They include
Clean Jobs Bill


DCEO State Rebate

Illinois Power Agency REC (Renewable Energy Credits)  Payments

March and May REC Auctions
You can get all of the details in a blog post that Lisa put up in February. But it doesn't take much to figure out that with the state government of Illinois in gridlock, it will be difficult to move forward on any plans that require financial commitment. Send your cards and letters to our obstructionist governor, Bruce Rauner.
But I would be remiss if I didn't mention that Go Green Wilmette's Environmental Fair takes place today from 12 to 5 pm at Michigan Shores Club, 911 Michigan Avenue, Wilmette, Illinois.
 Good Food Festival and Conference 2016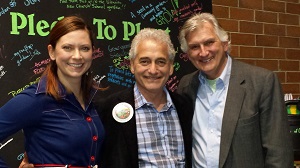 (Sarah Batka, Jim Slama, and somebody else)
The Mike Nowak Show has been a media sponsor for the Good Food Festival & Conference for the past few years, and that means that I will be reporting on some of the people and events that are a part of what has become one of the most important events in the Good Food movement.
Not only that, but on Saturday, March 26, I will be broadcasting live from the Good Food Festival at the UIC Forum from 11am to 1pm. Mr. Turck has graciously agreed to basically let me take over his Helter Skelter show from the GFFC, while he stays at Que4 Radio and makes sure it all goes smoothly. I hope you will tune in for that special program. And I hope that it is the first of many broadcasts of The Mike Nowak Show from all over the Chicago area this year.
Today I welcome Rebecca Osland, who is Policy Associate for the Illinois Stewardship Alliance. She will be part of a panel called Our Seeds are in Need. It's just one of the sessions during the Good Food Trade Show & Industry Conference on Friday, March 25. (Thursday is the Good Food Financing & Innovation Conference, and on Saturday the UIC Forum is packed with seminars, vendors, chef demos and people at a joyous celebration called the Good Food Festival.)
But back to seeds. You might not be aware that seed libraries are facing bureaucratic hurdles just to allow people to "borrow" seeds, grow plants, and then "return" seeds to the libraries.  ISA wants to
make it clear that the laws governing commercial seed companies do not apply to community seed libraries, or to any other noncommercial interpersonal seed sharing activities, for that matter.  This is an important clarification because the Seed Law includes "giving away" in the definition of "sell," though the Law's requirements would be inappropriate and illogical if applied to a seed library or seed swap.  The purpose of the bill is to prevent the kind of situation that has cropped up in other states like Pennsylvania, where state regulators have shut down small seed libraries housed in public libraries. To check out existing seed libraries in Illinois, visit seedlibraries.weebly.com.
That's where the seed panel comes in.  Osland reports that Rep. Will Guzzardi of the 39th district will join her on the panel, as will representatives of the DeKalb Community Gardens and UIC Heritage Gardens–both of which have active seed libraries.
You can find more about this issue at Sustainable Economies Law Center (SELC) and in a memo that Osland crafted about Illinois Seed Law and the bill that is being considered which would protect seed libraries, (SB3130).
Osland also want to you to save the date, Thursday, April 7, which is Local Food Lobby Day 2016. That's when local food advocates, farmers, and citizens from across the state come together in Springfield  to encourage their legislators to support local food and farms.
Forest Park Community Garden Seed Swap
Last but not least, I welcome my horticultural friend Mr. Brown Thumb back to the show. Why? Well, he and another friend of mine, Jessica Rinks, are involved with the Forest Park Community Garden, and they conned invited me to speak at their Seed Swap 2016.
Now, don't feel sorry for me just because it's the first day of my first show on my new station and I have no idea what I'm going to say at the seed swap. Just show up from 2-4 pm (I speak at 3pm) at St. John Lutheran Church, 305 Circle Ave. Meet in the gymnasium of the church, which can be accessed via the parking lot.
By the way, the seed swap is only $2.00 at the door. And If you're reading this now, you're not registering in advance.