September 9, 2017 – The Challenge of Food Waste

According to the National Resources Defense Council (NRDC), America wastes about 40 percent of its food annually, with about 40-50 percent of the waste happening at the consumer level. And, says the group SustainableTable.org, "Food is wasted at every point along the food chain: on farms and fishing boats; during processing and distribution; in retail stores and restaurants; at home; and after it enters our trash cans. Of the estimated 133 billion pounds of food that goes to waste every year, much of it is perfectly edible and nutritious. At a time when one in six Americans are food insecure, reducing food loss by just 25 percent would be enough to feed more than 25 million people every year."
Wasted food also has serious environmental consequences, as only a small percentage of discarded food is composted, with the majority going into all-purpose landfills.
Our guest this morning is Gary Oppenheimer, the founder and Executive Director of the nationwide non-profit AmpleHarvest.org. Through his organization, which he launched in 2009 when he was a community garden director, Gary's on a mission "to end food waste and hunger, reduce malnutrition and help the environment in America by educating and empowering millions of backyard gardeners to easily find a local food pantry eager for their excess garden bounty." Their own Nationwide Study of Garden Food Waste was used in the latest NRDC report.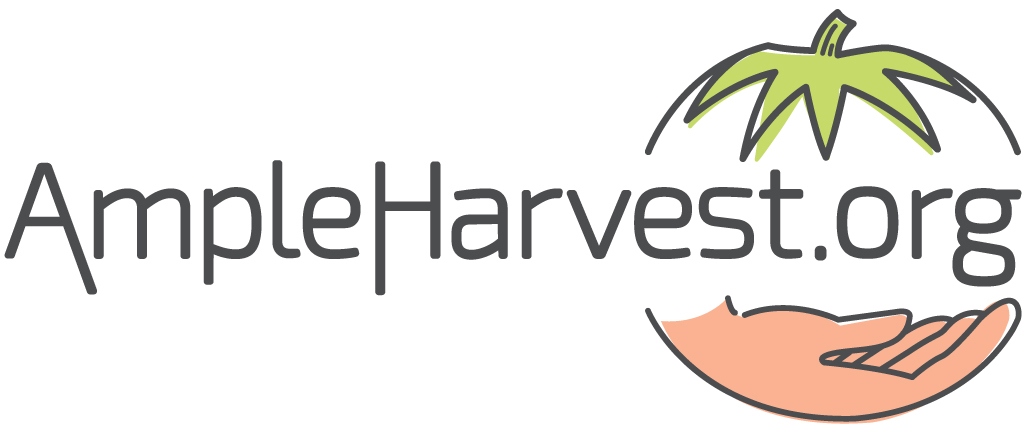 Using technology, the Internet and their website, AmpleHarvest.org connects community gardens and home gardeners to more than 8,000 registered food pantries in all 50 states (the exact number, according to their website, is 8087 pantries and growing weekly).
While more than 50 million Americans live in food insecure homes (including a quarter of all children under the age of six), more than 42 million Americans grow fruit, vegetables herbs and nuts in home gardens – often more than they can use, preserve or give to friends. The rest adds up to more than 11 billion pounds of wasted food – enough to feed 28 million hungry Americans.
An important component of AmpleHarvest.org's goal of "no food left behind" is to improve the health of people who rely on food pantries by providing access to fresh fruits and vegetables rather than processed and packaged food. Gary's organization also aims to educate children (and adults) about where there food comes from and how it's actually supposed to look and taste when freshly harvested and not prepackaged.
The food pantry network is not just for everyday connections, it's also being put to good use in the aftermath of Hurricane Harvey, where AmpleHarvest.org is connecting gardeners to food pantries and agencies in south Texas. In fact, the organization has a long history of helping communities stock food pantries after catastrophes, starting in 2010 with the Deepwater Horizon oil spill in the Gulf of Mexico.
During natural disasters, the Federal Emergency Management Agency (FEMA) rushes in to provide emergency resources for the community such as food and shelter, but eventually they go home leaving the community to rebuild itself. That takes time, and unless/until the businesses are reopened, many people continue to need the assistance of a food pantry. Because of this, the help offered by local growers to the pantry in the community is vital long after FEMA is gone.
Gary is in Chicago this weekend as part of Food Waste Weekend (September 8-10), a nationwide event that works through various faith communities to discuss issues and solutions to the food waste dilemma. He will speak at Chicago Theological Seminary as part of the Muslims Against Hunger campaign. According to their website, although AmpleHarvest.org is not a religious organization or affiliated with any religious organization, working through faith communities (as well as secular groups) on this weekend is a great way to reach and educate people about food waste. "Since 70 percent of America's food pantries are located in a house of worship, faith leaders are critical partners in helping get that excess food to hungry families.," says Gary.  More information is available on the Food Waste Weekend website.
The food security advocacy organization FoodTank recognizes Gary as one of their 21 Lifelong Food Heroes. In addition to being a lecturer, TedTalk speaker, master gardener and environmental activist, Gary is a Rutgers Environmental Steward, a World Food Prize Nominee, a Purpose Prize Fellow and an environmental commissioner in northern New Jersey. We are happy to welcome Gary to today's show.