September 24, 2017 – Toxic Environments

"Wasteful and counterproductive" pesticide spraying
Some four weeks after Hurricane Harvey dumped, by some accounts, more than 20 trillion gallons of rain on the states of Texas and Louisiana, the next phase of that somewhat natural catastrophe began to unfold:
The state asked the US Air Force to spray 6 million acres in the state with insecticide from in its low-flying C-130 cargo planes. The Air Force has long used its planes in mosquito-control missions.
The work began this weekend, with three counties sprayed so far, according to Reuters. The hope is that the spraying will prevent mosquito-borne disease (though most mosquitoes that arrive after flooding don't carry disease, according to a Texas health official), and prevent emergency response slowdowns by workers inundated by biting insects. [bold added]
May I repeat the bolded phrase? "…though most mosquitoes that arrive after flooding don't carry disease…"
If that's the case, then why is the State of Texas spraying for mosquitoes at all? Especially when the chemical they are using–Naled–is controversial, as noted in this 2016 story about aerial spraying in Miami-Dade County during last year's Zika virus scare:
The debate is over a pesticide called naled, which has been registered for use by the Environmental Protection Agency since 1959. The insecticide has been banned in Europe since 2012, however, which has made some locals nervous.
The European Union classifies naled as harmful to aquatic life, dangerous if swallowed and harmful if it comes in contact with the skin. However, the effects of any chemical greatly depend on the amount that is used, said Keith Solomon, a professor emeritus at the University of Guelph in Canada, who researches environmental toxicology.
And, as we were discussing decision by Texas during The Mike Nowak Show on September 16, I was surprised to see an old friend of the show weigh in with several comments on Facebook. The first one read
Naled and other organophosphate insecticides are general biocides e.g. they are non selective and kill many non target critters. Naled was responsible for large honeybee die off in s. e. US last year.
Sure enough, he was right:
Miami-Dade County's decision to use the pesticide naled to fight the Zika-carrying mosquito has caused a great deal of controversy over the safety of the chemical to humans and the environment.
We first became aware of naled's potential risks when the pesticide sprayed in Dorchester County, South Carolina, resulting in the killing off of over three million honeybees.
Beekeepers were up-in-arms over the aerial spraying that took place, claiming they had not been notified of the spraying before it happened. At about the same time, the naled controversy in Florida started to heat.
He followed up with this comment:
Naled is a non-selective organophosphate neurotoxin biocide. Most of the active ingredient never reaches the target. Wasteful and counterproductive.
Well, that's certainly a bold statement. So who is this guy? His name is David J. Zaber, and he's an environmental scientist and award-winning science educator in natural resource and environmental policy, regulatory ecology, science education and applied natural resource management.
Recently, he was a technical assistance volunteer for the US Agency for International Development, serving in the  John Oganowski and Doug Bereuter Farmer to Farmer Program in the countries of Angola, Kenya, Tanzania and Ethiopia. He has quite an extensive resume, but for the purposes of our conversation, we are relying on his knowledge as a wildlife toxicologist.
To that end, he sent this article, Eight Reasons Why Spraying Pesticides is Not the Solution to West Nile Virus. ,, written for the Environmental Health Association of Nova Scotia. Though it was written in 2003, it is well worth the read. Among the points that are made are these:
The US Center for Diseases Control and other experts say that spraying or fogging is the least effective eans for slowing the spread of WNV carrying mosquitoes. For fogging to have maximum effect, a mosquito has to be flying. Estmates are that fogging kills only about 10% of adult mosquitoes. The federal-provincial task force on WNV admits there is little evidence for the efficacy of insecticide spraying. Adult mosquietoes live only about two weeks, with new larvae hatching constantly. This means that spraying cannot be a one shot operation, but needs to be repeated frequently if chosen as a means of control.
Most of the pesticides presently used for mosquito control do not selectively target mosquitoes. Malathion, Naled and Resmethrin kill all insects. This includes hundreds of beneficial insect species that pollinate crops and keep pests under control. Malathion is known to contaminate water, and is classified as highly toxic to host species of fish…Fish kills in the thousands have been reported following mosquito spraying…Bird populations are also threatened. According to New York State wildlife pathologist Ward Stone, more of the birds sent to his unit for examination in 2000 died from pesticides than from WNV.
It's not just these particular pesticides and their use on mosquitoes that are being called into question. It is our entire system of pesticide approval and use that might be causing more harm than good, according to The Guardian:
"The current assumption underlying pesticide regulation – that chemicals that pass a battery of tests in the laboratory or in field trials are environmentally benign when they are used at industrial scales – is false," state the scientists in their article published in the journal Science. Boyd is chief scientific adviser to the UK's Department of Environment, Food and Rural Affairs, where Milner also works on secondment, but their criticism reflects their own views.
"The effects of dosing whole landscapes with chemicals have been largely ignored by regulatory systems," the scientists said. "This can and should be changed." They contrast this situation with pharmaceuticals, for which there is a system of rigorous global monitoring after a drug is approved in case adverse effects emerge.
Case in point: are you familiar with "Roundup ready" crops? Well, Monsanto has been working on "Dicamba ready" plants, too…but it hasn't been going well:
If dicamba lands on a field that isn't planted with Monsanto's dicamba-resistant crops, the impact can be devastating. Non-resistant soybeans that come into contact with dicamba suffer from puckered leaves, buckled pods, and stunted growth. Farms from Arkansas to North Carolina have been hit; millions of acres have been affected. Monsanto has been sued over this; the lawsuits are ongoing. There's already been one report of a murder over dicamba spraying. Seriously.
That's just a start. David Zaber has more on the show this morning.

Join us on September 30 at the SCARCE Green Fair!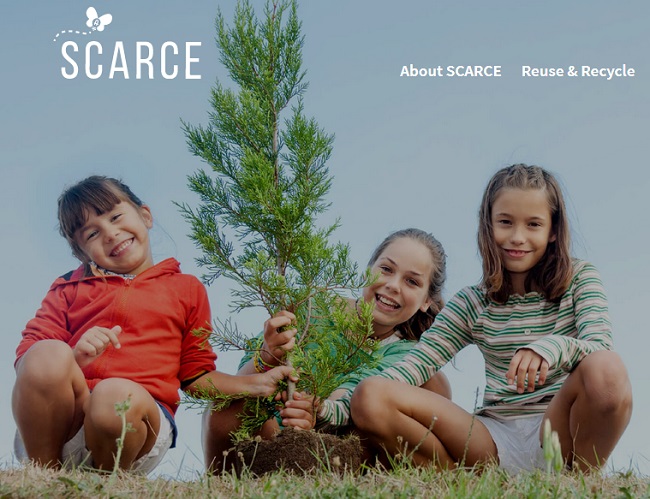 Yup. Peggy and I will be hitting the road again next week to broadcast live from the SCARCE Green Fair at the DuPage County Fairgrounds, 2015 Manchester Road in Wheaton. The fair goes from 10am to 4pm, and The Mike Nowak Show will broadcast at our usual Saturday time of 10-11am.
If you come out, there's a ton of stuff for you to participate in, including the Recycling Extravaganza! That particular event is from 10am to 1pm You can bring bicycles, eyeglasses, scrap metal, musical instruments, building materials, cell phones, holiday lights (broken or working), crayons in any condition, hard and soft cover books, and much, much more.
The rest of the fair features a farmer's market, beekeeper presentation, environmental speakers, and an upcycled maker space for kids. You can also learn about
Energy Efficient Vehicles
Renewable Energy – solar & wind
Green & Upcycled Products
Energy Efficiency
Water Conservation
Money-Saving Products
Composting
Green Landscaping
We expect no less from the Queen of Reuse, Kay McKeen, who joins us this morning to give us a preview of this outstanding event.

The Science Desk: Who will rescue the EPA?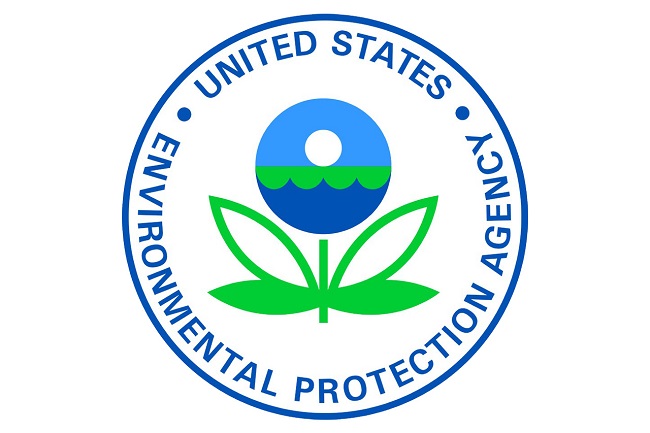 Our earlier conversation about spraying mosquitoes almost naturally leads into our second hour conversation. Michele Hoffman is back at the Science Desk, and today she brings Mike Mikulka, who is president of the American Federation of Government Employees Local 704, which represents more than 900 EPA employees in the Chicago regional office and across the Midwest.
Just bringing up the Environmental Protection Agency, while it is under the "leadership" of former Oklahoma Attorney General Scott Pruitt makes me wince…when I'm not throwing up a little bit in my mouth. He is an enemy of the planet, hell bent on dismantling an agency he was theoretically appointed to run. This is a man who recently said that, in the wake of Hurricane Harvey, that it was "insensitive" to mention climate change. He advocated pulling out of the Paris accord (it happened), and he now has EPA special agents on duty as his personal security detail instead of investigating environmental crimes.
I could go on, but it wouldn't make this political farce any less appalling.
Which brings us back to Mikulka, who, with a number of politicians and environmentalists, recently called attention to $528 million in planned cuts to the agency:
Mikulka said he believes the current administration is trying to further deplete the EPA staff that's already been cut to a "bare bones" level.
"This is unacceptable, in addition to these cuts, the Trump administration is currently working to bleed the agency of talented staff through a mass buyout program," Mikulka said. In July, the EPA sent letters to nearly 200 employees working in the Region 5 office in Chicago asking them to leave the agency no later than Sept. 2, Mikulka said.
More than 30 employees from the EPA's Region 5 office, which serves Indiana, Illinois, Michigan, Minnesota, Ohio and Wisconsin, accepted the voluntary separation agreement or an early buyout, he said.
This is in addition to the agency's plan to close its regional lab in Houston, even as that facility could be helping Texas to rebound from the ravages of Hurricane Harvey.
These are not bad decisions. They are deliberately and cynically malevolent and destructive decisions, designed to rub the nose of the American people in toxic waste. I'm interested in how the EPA rank and file are dealing with it. We should get a sense of that this morning.