November 13, 2016 – Reduce, Reuse, Recycle, Refuse, Rethink and Compost!

Sometimes programs come together almost by themselves. It happened today on The Mike Nowak Show–don't ask me why or how. This program is about the stuff we make, the food we eat, and how we deal with all of it before, during and after its useful life. It features artist Mary Ellen Croteau, Food Tank president and founder Danielle Nierenberg, Food Tank Summit participant Roger Thurow from the Chicago Council on Global Affairs, Kay McKeen from SCARCE and Erlene Howard from Collective Resource.
Giving a whole new meaning to the term "plastic artist"
I found out about artist Mary Ellen Croteau from another artist friend of mine, who posted a photo of one of Croteau's pieces on my Facebook page. It is called "Melting Glacier," it measures 4.5′ x 8′ and the medium is hundreds (thousands?) of unrecycled plastic bottle caps. The minute I saw it, I knew that she was going to be on the show.  It also didn't hurt that her studio is about a mile from my Logan Square home, and I was able to stop by her studio and meet her in person.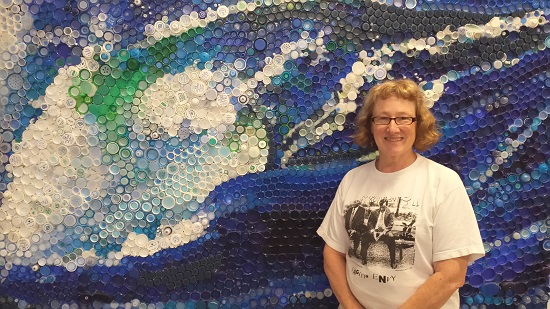 Croteau calls herself an "artist and agitator," which makes perfect sense. Since 2003, she has been working with discarded plastic–some of it bottle caps and some of it plastic bags. She writes:
I have asked friends and family to collaborate by contributing their plastic bags and caps to these projects, and thus ask them to think about their contributions to the waste stream. I also dumpster-dive at the recycling center for plastic caps and lids. I then sort, wash and sanitize each one, a tortuous task which gives me time to think about my own environmental footprint, and how we as a species got along very well without plastic before its use explode in consumer culture in the 1980s.
I was fortunate enough to see a couple of her works before they headed out of her studio. Currently, her pieces are appearing in three places,
and she comes to the Que4 Radio studio this morning to talk about her work.
Talking Food Tank Summit, Part Deux
On Wednesday morning, November 16, if you're not too wrapped up in your work, you might want to take a peak at the Food Tank Facebook page. That's because I will be doing backstage interviews of panelists and speakers at the 2016 Food Tank Summit in Chicago, featuring more than 40 different speakers, journalists and experts from the food and agricultural fields. The theme is Chicago, We Can Change the Food System.
Checking the schedule here…uh…I can see that I will be talking to about 15 of those people in about three and a half hours in 5 to 8 minute live Facebook segments. It's quite possible that those interviews will be live streamed on The Mike Nowak Show Facebook page, too, so stay tuned. It's also quite possible that I will collapse in a heap around 12:30 p.m.
If you were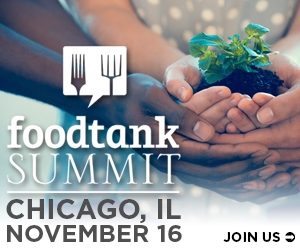 thinking of attending, the Summit is SOLD OUT. However, in addition to the Facebook snippets, the entire event will be broadcast on a free live stream sponsored by Organic Valley at FoodTank.com. More than 15,000 people from around the world streamed the last Food Tank Summit in Sacramento, while there were one million organic views on Fac ebook Live. Now that's what I call exposure.
On last Sunday's show Peggy and I were pleased to talk to a couple of the presenters at the Summit–Lisa Moon, President & CEO at The Global FoodBanking Network and Shayna Harris, COO at Farmer's Fridge.
This week, it's Food Tank President and Founder Danielle Nierenberg, and Roger Thurow, Senior Fellow of Global Food and Agriculture at the Chicago Council on Global Affairs.
Food Tank is a global nonprofit founded in Chicago that is focused on building a global community for safe, healthy, nourished eaters. They spotlight environmentally, socially, and economically sustainable ways of alleviating hunger, obesity, and poverty and create networks of people, organizations, and content to push for food system change.
The one day conference is being presented in partnership with the University of Chicago Booth Business School and the Chicago Council on Global Affairs and features a special reception and dinner at Eataly, hosted by Barilla USA. By the way, there are still tickets available for the reception at Eataly, which features guest speakers Bill Daley from the Chicago Tribune, Becky Liscum of Edible Chicago, and the Head Chef of Eataly.  Those tickets have been reduced to $49 and you can purchase them here.
Learning how to reuse or recycle just about anything from a couple of pros
A few weeks ago, I received an email from one of my favorite people in the sustainable world–Kay McKeen, the visionary and powerhouse who created an organization called SCARCE, which stands for School & Community Assistance for Recycling and Composting Education. She was alerting me, before Halloween, about their pumpkin composting effort.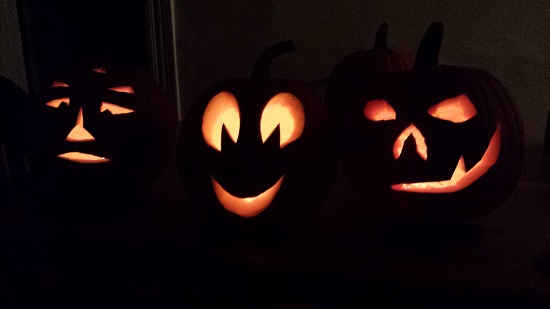 In 2014, Wheaton, Elmhurst and SCARCE hosted the first pumpkin recycling collections in DuPage County. This collection was a huge success and composted 9.31 tons of pumpkins and helped to improve composting laws in Illinois. In 2015, the collection expanded to 16 locations, receiving a total of 26.5 tons of pumpkins.
This year, Kay returns to The Mike Nowak Show to report the numbers for 2016. I'm expecting great things. She also wants to talk about their cooking oil collection. As part of an annual, one-day event on November 26 from 9am to 12pm. Select towns will be collecting used, liquid cooking oil (no bacon grease or other solid animal fats) to be recycled into biodiesel. This is a one-day event with the goal to make it easier for residents to properly dispose of their leftover or expired liquid cooking oil with temporary drop-off locations. Here are the sites:
Downers Grove Sanitary District: 2710 Curtiss Street
Elmhurst: Public Works, 985 S. Riverside Drive
Itasca: Village Hall, 550 W. Irving Park Rd
Naperville Household Hazardous Waste Facility: 156 Fort Hill Drive, 9am-2pm
Roselle: City Hall, 31 S Prospect St.
Wheaton Sanitary District:  1S640 Shaffner, **10am-12p
Today Kay is joined by Erlene Howard, another dynamic woman, who is the founder and owner of Collective Resource, Inc., a food scrap pickup service based in Evanston. Their mission is to
collect all food waste and compostable products from homes, businesses, and institutions and take them to a commercial composting site. The food scraps then become a nutrient-rich soil amendment instead of sitting in a landfill. Commercial composting is different from backyard composting, because anything that was once alive (including meat and dairy products) can be composted. In addition to hauling compost, we educate the public about the importance of reducing landfill use.
I have interviewed Erlene in the past, and ran into her at the recent Chicago Wilderness Congress. She was sitting, as you can see in the photo at the top of the page, at the recycling/composting station. As I talked to her and watched people leave their food scraps, cups, bottles, plates and plastic-ware, it became painfully evident that even the environmentally savvy people at this event were almost clueless about where their various food and drink items should go.
If the greenies are unclear about how to recycle, what chance do the rest of our citizens have?
The City of Chicago has signed on to a national campaign called Recycle By City, which is trying to be more consumer-friendly. But we have a ridiculously long way to go.
I knew immediately that I needed to bring her on the show with Kay, and we're going to try to offer a very basic "Recycling, Reuse and Composting 101" seminar in about a half hour. Wish us luck. It's impossibly difficult, and it shouldn't be. Perhaps we'll even have some solutions. I sure hope so.