May 1, 2016 – Another Bad Day at Starved Rock; the Downsized Veggie Garden
Another Bad Day at Starved Rock
It was in December of 2011–more than four years ago–that I became aware of an environmental threat to the lives of people living in LaSalle County, Illinois.  First, the LaSalle County board gave permission to a company called Mississippi Sand LLC to dig an open pit sand mine adjacent to the crown jewel of the Illinois State Park system–Starved Rock.
Why in this particular location? Well, the silica sand mined in the region is sometimes describe as the "perfect" sand for hydraulic fracturing, or, as it has become known, fracking.  And that has led to companies eager to get into the "frac sand rush" descending on the county and transforming farmland to frac-land.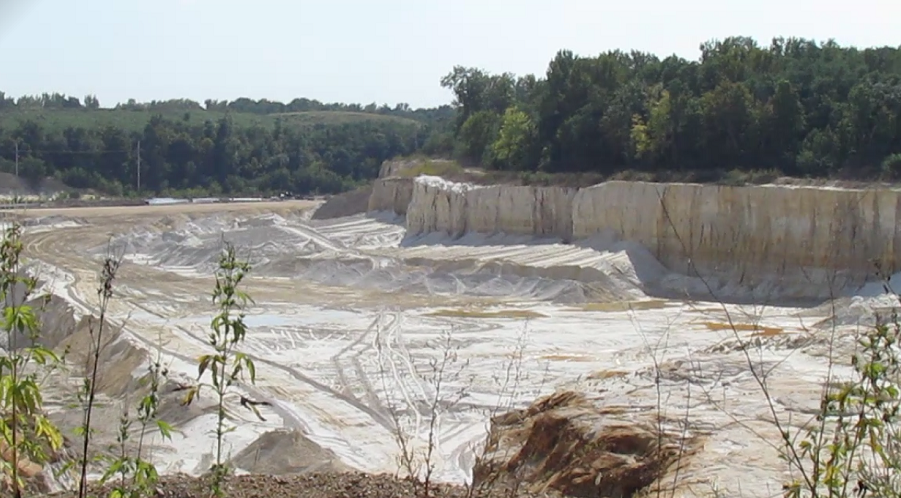 It has had an effect on the quality of life in those communities along the banks of the Illinois River. When the wind blows even moderately, the frac sand particles sting any exposed flesh, making even simple trips outdoors more like running gauntlets.
How do I know? I was given a tour of the frac sand mines by the locals a couple of years ago. I've experienced it myself.
Not surprisingly, in 2012 the Illinois DNR opted to facilitate mining interests rather than protect the natural areas in and around Starved Rock, and issued permits to Mississippi Sand. It was at that point that three environmental groups–the Sierra Club, Prairie Rivers Network and Openlands–sued the State of Illinois, claiming that IDNR failed to adequately review Mississippi Sand's plan to reclaim the area when the mining operations cease, and that the decision was out of compliance with the Illinois Natural Areas Preservation Act.
It was at that point that the case pretty much dropped out of sight. Some of the locals confided in me that they held little hope for a decision that would favor preserving the character of LaSalle county as a farming and tourist area. After all, other frac sand mines were springing up like Creeping Charlie in a compacted lawn–this part of Illinois was already under assault and a victory over Mississippi Sand might simply be symbolic, not substantive.
Fast forward to the Good Food Festival this year, where I ran into Albert Ettinger, a lawyer who has represented environmental organizations since the 1980s and who was one of the counsel representing Sierra Club, Prairie Rivers Network and Openlands in the Starved Rock case. I asked him how the case was proceeding.
"We lost," he said in his particularly dry manner.
I was stunned. I hadn't seen or heard anything in any media outlets anywhere. So, I arranged for Ettinger to be on the show tomorrow and began searching the Intertubes. Somebody must have covered the story. But the best I could do is find reports from 2014–two years ago.
About the only good news in all of this is from The Mike Nowak Show contributor Ashley Williams, who notes that the downturn in oil prices has led to a commensurate slowdown in frac sand mining in LaSalle County.  But while things are quieter right now, that could change with the availability of oil worldwide.
I welcome attorney Albert Ettinger and Cindy Skrukrud, Clean Water Program Director for the Illinois Chapter of the Sierra Club to the program to talk about why this lawsuit failed, why there doesn't seem to have been any coverage of it, and what's in store for natural areas in the State of Illinois as a result.
The Downsized Veggie Garden
You say you want to start growing your own vegetables? You say you've never done it before? You say that you have limited space–perhaps just a patio or a balcony?
Have I got a book for you!
Longtime gardening buddy Kate Copsey has written a marvelous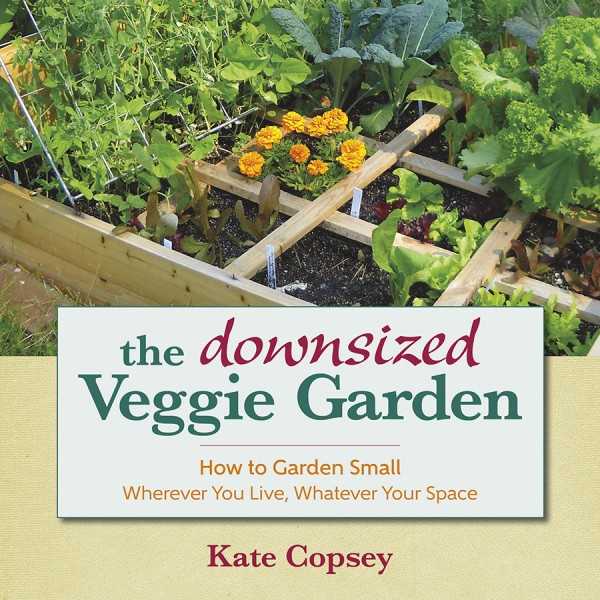 book called The Downsized Veggie Garden for people who are space challenged. In under 200 pages, she teaches you how to evaluate your gardening area, pick containers, fill them with soil, choose seeds and/or starter plants and grow almost anything in a small space.
This book is going to be especially helpful to gardening novices, who are daunted by the very idea of growing things. Copsey clearly and methodically explains how to set up your own "home farm," whether it's in a small yard, on a porch or even indoors (yes, there are veggies that can be grown inside!)
The book is accompanies by hundreds of helpful photos, as well as suggested plots for your gardens, and season-by-season descriptions of plants and their characteristics.
This is a book that you will turn to over and over again and which would make a great gift for that gardening friend or relative.
Call in with your gardening questions–312-985-7834. Or do the same on Facebook (like the show while you're there!) or Twitter.