March 20, 2016 – Beth Botts talks Month-By-Month Gardening; Jim Slama and Andrew Lutsey prepare for the Good Food Festival & Conference
One of the great things about being live on Que4 Radio is that I get to talk to a lot of smart, knowledgeable people who haven't been on the show in awhile. Pretty near the top of that list is long-time friend Beth Botts, who has written about everything horticultural under the noonday sun. In fact, on her own website, she describes herself this way:
I've written thousands of articles and blog posts, as an editor and garden writer for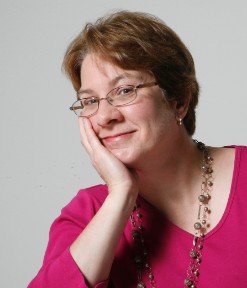 the Chicago Tribune and a freelancewriter for magazines such as Organic Gardening, Country Gardens, Chicagoland Gardening and The American Gardener. I've won awards from the Garden Writers Association while exploring landscapes all over the country.

As a writer and speaker, I'm an evangelist for common-sense gardening that is sustainable for the planet and for people; making friends with nature; and the satisfaction of lunching on your own warm, sweet home-grown tomatoes. I tell a good story and I give solid advice. 
Yup. I absolutely agree. And she has also sat in this chair and hosted my radio show when I've needed to take a day off.  And now she's written a book called Illinois, Indiana & Ohio Month-by-Month Gardening: What to Do Each Month to Have a Beautiful Garden All Year, published by Cool Springs Press.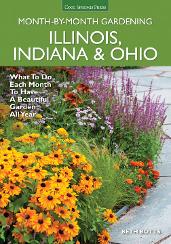 It's everything you'd expect from a Beth Botts book–well researched and written, and chock full of solid, no-nonsense advice. While it's written chronologically, there are plenty of sidebars. photos, tables and resources to make this a valuable addition to your gardening library. And it covers everything–annuals, perennials, edibles, bulbs, containers, lawns, trees and shrubs, pruning, pests, diseases, composting, plant selection, and general problem solving. How she gets it all in 200 pages is a bit of miracle, if you ask me.
So we're going to hang out for about an hour today, chatting about gardening and, I hope, answering a lot of your questions at 312-985-7834, as well as on Facebook and Twitter.
Now onto the Good Food Festival & Conference, which happens this week at the UIC Forum in Chicago. Here are two things you should know:
On the show today,  I hope to give out a bunch of passes to the Organic Valley Good Food Commons on Saturday, March 26.
I will be broadcasting live from that very event from 11am to 1pm on that very day. My thanks to Que4 Radio's Bill Turck, who is allowing me to commandeer his Helter Skelter Show for the special remote broadcast.
On today's show, I welcome Jim Slama, founder and president of FamilyFarmed.org, the group behind the Good Food Festival & Conference, which has become the nation's oldest and biggest trade show focused on local and sustainable food.
Briefly, the event occurs over three days, each focused on a different aspect of local food:
Jim is joined on the program today by Andrew Lutsey, founder and CEO of Local Foods Grocer and Distributor in Chicago. Their partner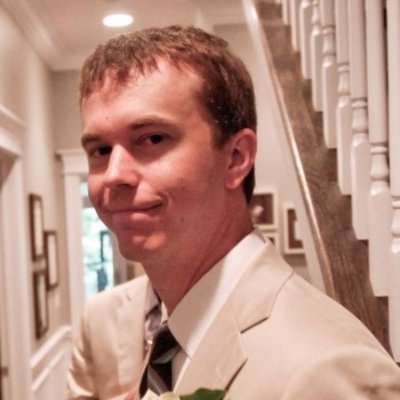 businesses are Butcher & Larder, Stock Cafe, MightyVine tomatoes and Handcut Foods.
Lutsey will be on Thursday panel called Good Food Trends, which will discuss things like like online groceries,  local sourcing by hotel chains and more.
By the way, the Illinois Stewardship Alliance's Rebecca Osland follows up our conversation last week about endangered seed library sharing programs by reporting that there was a victory in Pennsylvania. ISA writes,
If Pennsylvania can do it, so can Illinois! In Pennsylvania, first, regulators cracked down on seed libraries, and now the state is taking steps to protect seed sharing and seed libraries. We need your help to protect seed sharing here by asking your State Senator to support SB3130! Saving and sharing seeds is an important part of protecting genetic diversity, growing healthy food, and building sustainable communities.

Read more about the law change in Pennsylvania here.