June 4, 2017 – Well-Tended Gardens and Markets

It isn't every day that a gardening book sells 200,000 copies. In fact, that pretty much never happens. You might as well try to sell 200,000 copies of Quantum Physics In Your Spare Time. So the fact that The Well-Tended Perennial Garden is the best selling book ever for Timber Press, which is pretty much the Cadillac of horticultural publishers, says a lot about it.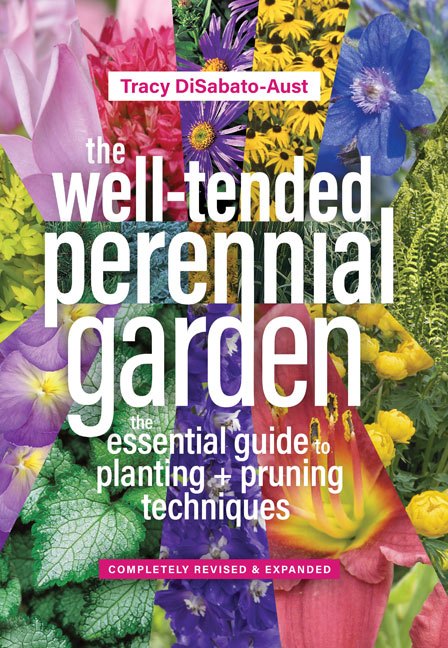 I interviewed the author, Tracy DeSabato-Aust, more than a decade ago, when the book had sold a mere 100,000 copies or so. I can't even remember if it was before or after the second edition came out in 2006. However, this newest edition is "completely revised and expanded" for your reading pleasure. And it certainly is a pleasure.
While DeSabato-Aust takes you through the usual "introduction to gardening" chapters, which include information on soil, bed preparation, pests and diseases, staking and division of perennials, and some comments on philosophy of design, what sets this book apart–as it has for twenty years–are the chapters on pruning perennials.
I can't imagine that she was the first person to call attention to what seems like basic garden maintenance, but she certainly turned it into an art. Let me put it this way: I still use techniques that I learned from the first edition of The Well-Tended Perennial Garden in my own yard, and I remember exactly where I learned them–from this book. She walks you through deadheading, cutting back, punching, disbudding, thinning, deadheading and deadleafing in a clear, comprehensive way with illustrations and photographs. If you weren't aware of how sophisticated perennial pruning could be, or knew of it only vaguely, this will absolutely transform the way you think about gardening maintenance.
As Timber Press notes, "more than 200 new color photographs have been added to this revised edition, showing perennials in various border situations and providing images for each of the entries in the A-to-Z encyclopedia of important perennial species."
Tracy also stays dear to my heart by steering backyard gardeners towards native plants and away from pesticides. She writes:
There should be no reason to grow plants that require serious chemical controls given that so many outstanding perennials are free of pests or are unlikely to be seriously damaged. Battling pests with the use of controls that aren't truly necessary is a waste of time and contributes to the destruction of our environment. We need to be tolerant of a few holes or spots on leaves, or even in some years the destruction of the whole plant.
Amen, sister. Having owned one of these books for twenty years, I can safely say that you will keep it handy. It's great to catch up with Tracy DiSabato-Aust after many years.
********************
We're proud to have had Sugar Beet Food Co-op as a sponsor of The Mike Nowak Show this year. It's a community owned grocery store that is open to everybody at its location at 812 W. Madison Street in Oak Park, just west of Oak Park Avenue. As Peggy and I have noted throughout the spring, you should shop the co-op for
fresh local and organic produce
a HUGE bulk section
high quality dairy, eggs and meat
vegetarian, vegan and gluten free
frozen goods
wine, beer, cider, and spirits
a beautiful wellness department
fresh, local breads, rolls, and baked goods
local cheeses and salamis
good food to go! sandwiches, salads, soups, wraps and dips
café with coffee drinks, smoothies, juices and pastries to go
and more. Their mission is to be a full-service, co-op grocery store that provides a neighborhood source for local, sustainable, healthy foods and a way of connecting farmers and producers to their customers. They even do catering! What more could you want?
General manager Chris Roland joins us today to talk about this leader in the good food movement in the Chicago area.
********************
While Peggy and I seem to have cornered the environmental radio market in Chicago, we're not the only ones out there trying to spread the gospel of green. Several years ago, I got hooked up with The Green Divas, whose mission is to promote "low stress ways to live a deeper shade of green" via radio, podcasts, videos, blog posts–pretty much whatever they can figure out how to produce. For a while, they even had their own 24/7 green network, where you could hear podcasts of The Mike Nowak Show, along with a number of other programs.
Ah, those were heady days–working day and night to deliver the message of a healthier planet, while making almost no money at all. And now…well, not much has changed, actually. I still have a lot of sleep-deprived mornings and there's still not a lot in the ol' bank account.
But I digress.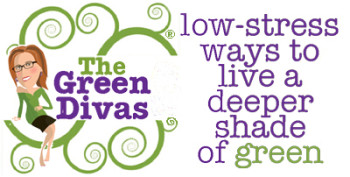 Green Diva Meg, the brains behind the empire, is still doing her thing, and you might have noticed that since Peggy and I added Sunday mornings to our schedule, you've been hearing something called "Just a GD Minute" in the 10am hour. These are 60 second slices of Green Divas reporting about topics that range from toxic couches to e-waste recycling to how cow flatulence is a serious greenhouse gas. Indeed.
We'll see what else Green Diva Meg is up to when she joins Peggy and me this morning. Don't expect the conversation to be completely serious.
********************
We've been known to cover the farmers market scene on The Mike Nowak Show, and today we welcome Janie Maxwell, Executive Director for the Illinois Farmers Market Association (ILFMA). It's a not-for-profit organization that is relatively new, having been formed in 2010
to connect the growing number of Illinois farmers markets, market managers, producers and consumers, as well as providing coordinated resources, advocacy, technical services and training to ensure the continued vibrancy and sustainability of Illinois farmers markets. Additionally, ILFMA partners with local, state, regional, and national organizations in educating market managers, producers, and the general public on the economic, health and social benefits of providing, promoting and expanding access for the increased consumption of fresh, local farm products at farmers markets statewide.
Among the benefits of becoming an ILFMA member are a couple of upcoming webinars. On Tuesday, June 6 the topic is Introduction to Farmers Market Metrics: Evaluation for Markets, (members only) and on Monday, June 12, they present Modern Marketing & Merchandising Essentials, which is free and open to all.
ILFMA also features ConnectFresh Illinois,
an innovative state-wide resource that connects farmers markets, market producers and market patrons in one information-packed location. It's all about connections and increasing access to local food. Illinois ranks 3rd in the nation for total number of farmers markets, with more than 500 unique markets across the state. Need to find a nearby market, let everyone know the who, what and where about your market, or maybe you're a vendor and want to find new opportunities to sell your products? ConnectFresh Illinois is the go-to-site for the 411 on Illinois farmers markets!
Janie Maxwell joins us in the WCGO studios this morning.