July 22, 2017 – The Chef and the Meteorologist

Honoring Chef Paul Virant
That headline almost sounds like some kind of lead up to a joke. ("A chef and a meteorologist walk into a bar…") But its simply an indication that today's show will be roughly divided into a conversation with renowned chef Paul Virant, who is being honored this week, and our very own meteorologist Rick DiMaio, who just returned from a two week educational sojourn to Iceland.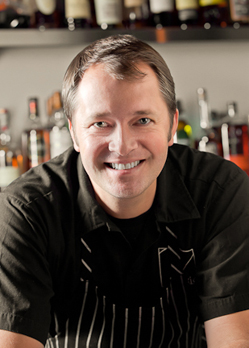 We start with Chef Paul Virant, who joins Peggy and me on The Mike Nowak Show this morning. His flagship restaurant is Vie in Western Springs, Illinois, which he opened in 2004.  Of Vie, his website says that it features  "contemporary Midwestern cuisine that emphasizes canned and preserved ingredients." In 2014, he launched Vistro in Hinsdale, which focuses on "approachable, seasonal food and drinks, and serves as a staple in the community for friends and families."
But it's not just that Virant is a nationally renowned chef who has been honored by being a finalist for the James Beard Foundation Award's Best Chef: Great Lakes in 2015, 2014, 2013 and 2011. He has put his prodigious energy behind worthy organizations like Angelic Organics Learning Center (AOLC) . This Thursday, July 27, they celebrate their 10th Annual Peak Harvest Farm Dinner and I have had the honor of emceeing the proceedings for two of them. More on that in a moment.
This year, they are honoring Virant for his support of their work and "his influence on countless chefs, eaters and farmers." Here's what you can expect:
Feast on a bountiful multicourse menu designed by chefs & protégés of Chef Virant – Ed Sura of NoMi, Spencer Blake of Naha, Brian Motyka of Spiaggia, Keith Potter of Cindy's, Ben Truesdell of The Publican, and Joe Frillman of the newly-opened Daisies in Logan Square. Enjoy decadent treats from the now infamous Bang Bang Pie Stand (on its one-year anniversary!) and cocktails from local purveyors including New Holland Brewing, CH Distillery and Candid Wines (Girasole Vineyards).
This year's event is the second in Chicago at Galleria Marchetti. According to AOLC, everything is sourced at Peak Harvest from local farms and purveyors, "using ingredients from Angelic Organics Farm, All Grass Farms, Local Foods, Sitka Salmon Shares and Jar Sessions – Paul Virant's new line of artisanal farm-to-fork products."
Which brings us to my participation in the event. As a mentioned, I have been known to emcee the dinner. This year, that honor goes to my radio colleague Monica Eng of WBEZ & Chewing.  I have been given the auctioneer duties, and while there's some pretty cool stuff available, I can't help but feel that I must have honked off somebody in the organization. I'll have to do some investigating.
By the way this year marks the 20th Anniversary of Upper Midwest CRAFT, their sustainable farmer training alliance that now features nearly 200 members and 90 farms. So there's a lot going on at this event, including a chance to watch me crash and burn as an auctioneer! For tickets, just click here.
Climate Report from Iceland
If you're a regular listener to the show, you know that our meteorologist Rick DiMaio has spent the past couple of weeks on a trip to "Examine the physical processes, economics, and environmental impacts of energy use in Iceland" as an adjunct faculty member of the Institute for Environmental Sustainability at Loyola University Chicago.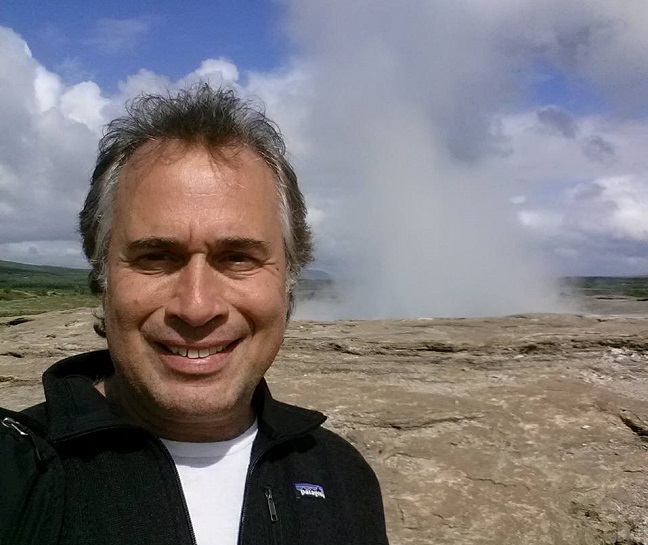 Judging from the photos on his Facebook page, including the one here, DiMaio and his students landed in Middle-Earth on their way to find the Magic Ring of Climate Change.
He drops by the studio today to try to cram two weeks of observations into about twenty minutes. We'll see how that goes.
We hope that he will also have time time to put some perspective on the torrential rains of the last few days in the Chicago area, which are in comparison to the wildfires in British Columbia, which continue to rage. Peggy and I expect to talk to Dave Scott from Spaced Out Radio again on our Sunday show. When we checked with him last week, he was staying with a friend after having been ordered to evacuate his home twice in one week.