January 28, 2018 – Solar Speed Bump, Healthy Parks
The solar industry takes a lickin' and keeps on tickin'

On Monday, January 22, the United States announced that it would be imposing a tariff of up to 30 percent on solar panels that are manufactured outside of this country. By Thursday, a San Jose-based company called SunPower Corp. announced that it was putting $20 million U.S. factory expansion on hold while it sought an exemption to the new fees, which go into effect on February 7.
"We make a different product that's higher efficiency and that product costs more," Werner said. "We pay a higher tariff despite the fact that it's an American technology."
SunPower has argued that its premium-priced panels, which are among the most efficient in the industry at transforming sunlight into electricity, should receive an exemption from the tariffs because their unique technology cannot be compared with that of more conventional models, including those made by the companies that sought the tariffs, Suniva and SolarWorld.
That's just one of the ramifications of the new policy, as analysts predict that the new policy will slow solar production in the United States.
Analysts at GTM Research, a division of Boston-based Greentech Media, estimate that the federal government's decision to impose tariffs on cheap, imported panels, which have fueled the industry's explosive growth, will mean a cumulative reduction in solar installations of about 7.6 gigawatts, or 11%, through 2022 compared with what would have been installed without the levies.
However, observers also believe that the industry is strong enough to withstand this setback.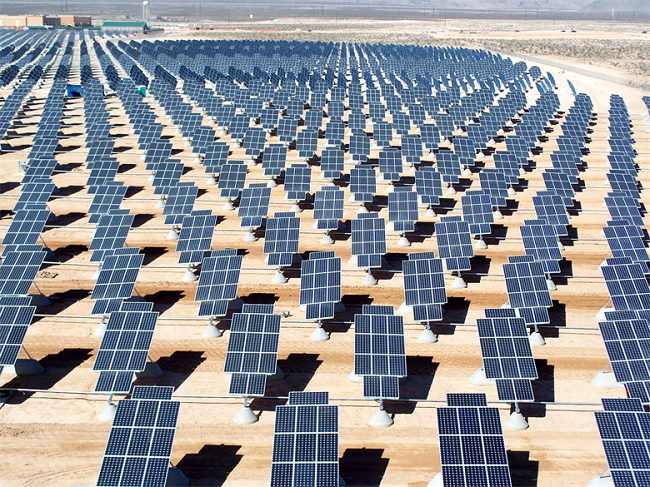 Most industry analysts agree that the 30 percent tariff on foreign-produced cells and modules, phased out over four years, will not be as devastating a blow as Trump could have dealt.
The damage will be done mostly to big utility-scale projects within the booming U.S. solar energy installation business, which opposed the trade barriers because they will raise the costs of imported photovoltaic panels. The tariffs announced Monday will constrain any push into new markets, but will not send the industry into a tailspin.
Which brings us to Illinois, where the Future Energy Jobs Act became law at the end of 2016 and went into effect in June of 2017. One of its goals was to increase the installation of solar energy in the state from the current 75 MW per year to 2,700 by 2030. With the stumbling block now thrown in its way, will that still happen?
The Illinois Solar Energy Association (ISEA) issued a statement this week in which it it calls the decision "disappointing" but not fatal to the solar industry.
It is important to note that the 30% tariff is only for the solar panels, not the overall cost of the project. According to Greentech Media, panel costs are expected to increase between 10 to 12 cents a watt. Imported panel manufacturers have been accounting for price increases in anticipation of the tariff and may make some additional minor pricing adjustments now that the tariff has been approved. With the ever-declining cost of other solar components and decreases in the soft costs of projects, such as permitting, solar will remain a strong, viable and growing industry.
With the recent passage of the Future Energy Jobs Act (FEJA) Illinois is in a unique position. In order to cost-effectively maintain a healthy solar market in the state, the programs developed as a result of this legislation will likely take into account the increased panel costs from these tariffs. FEJA ensures that Illinois will enjoy both significant solar development as well as employment opportunities for years to come.
If you've been following this story in Chicago in the past week, you've undoubtedly heard Lisa Albrecht weigh in on the issue. She is vice president and policy committee chair for ISEA and an RE specialist at Solar Service, Inc. She has also been a regular on The Mike Nowak Show for years, and we're pleased to call upon one of our own to comment on the future of clean energy in Illinois and the entire country.
The steps to a healthy, natural lawn…even in your neighborhood park!
A couple of friends of The Mike Nowak Show joined forces for a presentation this month at at the Soaring To New Heights Conference hosted by the Illinois Association of Park Districts and Illinois Park and Recreation Association. We're talking about Steve Neumann from Logic Lawn Care and Jeff Swano of Dig Right In Landscaping, both of whom are veterans of the 1590 WCGO studios and who back with Mike and Peggy this morning.
Their presentation was called Natural Lawn Care: The Approach, Policies, Costs and Implementation Steps for Healthy Parks. If you've ever listen to this show, you know that their talk was about how the interactions of soil nutrients, microorganisms, inorganic materials and other soil living and nonliving components of the lawn ecosystem help you to grow strong, healthy grass.
In other words, it's a way to fight against the propaganda of the big chemical companies who want you to slather your lawns with pesticides and way too much synthetic nitrogen. Ever hear of the 4 Step Program? Here's an alternative version that I've been presenting to anybody who will listen for years:
Step 1: Apply lawn fertilizer with too much nitrogen, weakening your lawn to insects and diseases.
Step 2: Apply insect and disease control to cure the problems created by over fertilization.
Step 3: Plant grass seed to repair the damage caused by Steps 1 and 2
Step 4: Return to Step 1
I wish I could take credit for that bit of wisdom (which is a lot more accurate than the Big Hort companies care to admit), but that must go to my friend Dan Kosta, a frequent commenter on the show and a horticulturist at Vern Goers Greenhouse in Hinsdale, Illinois.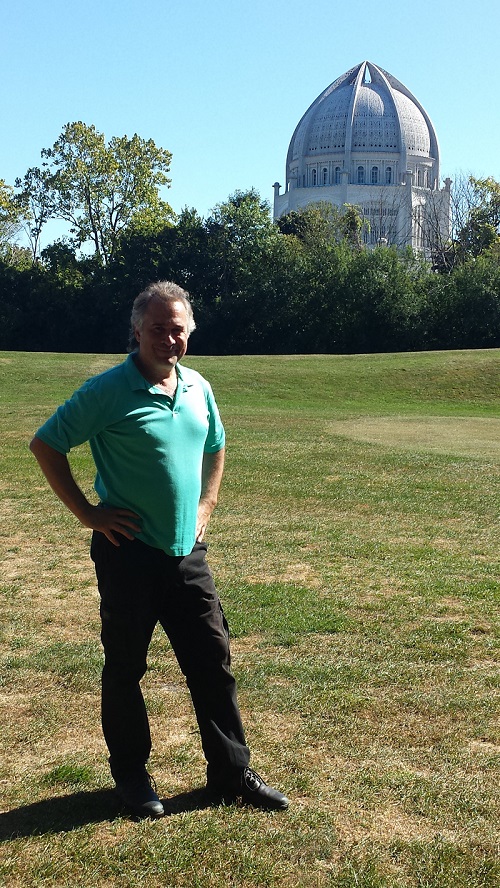 By the way, the moderator of that presentation was Ryan Anderson of the Midwest Pesticide Action Center. Its program, Midwest Grows Green, has answers for all of your questions about how to keep your own lawn, your parks and your neighborhood naturally green and safe.
Finally, it turns out that Steve, in addition to being a lawn care guy, is a golfer. And he's been working on a project called the Canal Shores Ecological Master Plan. Canal Shores is officially called Evanston Wilmette Community Golf Course and straddles the Chicago suburbs of Evanston and Wilmette. Go figure.
Steve and other folks who like the game and who also appreciate the environment, are working to improve the lands that comprise the golf course and its surroundings, including adding wetlands, native plants and borders, removing invasive species, and more. Peggy and I visited a presentation he made at the Wilmette Public Library as part of his campaign to enlist support for the project.
By the way, meteorologist Rick DiMaio and I played Canal Shores on one of the last nice days of 2017 and…well, I kicked his butt. Just sayin'.