February 25, 2017 – Keeping Seeds and Making Films

The Seed Keeper gals are back…and so are their boots!
If you've been following my show over the past few years, well, bless you! It hasn't been easy! You've had to track me from Progresso Radio to the wilds of the Intertubes to Que4 Pirate Radio and finally to 1590 WCGO. Of course, you've always been able to hear my programs at www.mikenowak.net/podcasts.
But the point I want to make is that there are certain folks who I like to invite back to the program because they are so much fun. The Seed Keeper Company gals, Carol Niec and Kerrie Rosenthal, fall into that category. I can't remember the last time they were on my show but that's irrelevant. The point is that you can't possibly dislike them, because 1) They are trying to take the mystery out of seed starting and organizing, and 2) They are so relentlessly positive. What's not to like?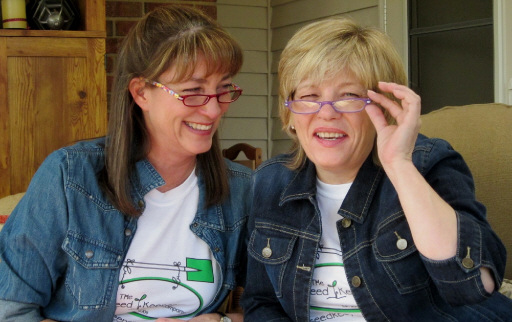 Their philosophy is embodied in The Seed Keeper Project, now in its seventh year:
The Seed Keeper Project is our opportunity to recognize school gardens across the country.  Each year we award a Seed Keeper Home Farmer and a Certificate to a school in every state and the District of Columbia highlighting their dedication to gardening. Plus, each winning school will receive Seeds of the Month Club and the essential gardening companion book– garden-pedia by Maria Zampini and Pamela Bennett! New this year, winning schools will also receive a pair of clippers from Corona Tools! We appreciate the support of our partners and their commitment to school gardens.
To date the Seed Keeper Project has recognized more than 250 school gardens in all 50 states and the District of Columbia!
The 2017 Seed Keeper Project began on January 30 of this year and continues for five weeks. So, according to my precise calculations, it's still happening. As Carol and Kerrie say, "We believe it our responsibility to take part in educating coming generations about the benefits of gardening and particularly growing your own food."
They say that they will be wearing their crazy boots to the studio this morning. I can't wait.
The One Earth Film Festival returns for its 6th year–bigger than ever
If you aren't aware of the One Earth Film Festival, a production of Green Community Connections, it might be time for you to attend one of their film screenings. Last year, some 3,500 attendees viewed 43 screenings of 33 films in over 37 locations throughout Chicagoland, and in locations in the adjacent counties of Lake and DuPage.
This year, there are 31 films in 47 screening events at 39 venues. And the good news is that the festival is now two weeks long, from March 3 to 12, and it
creates opportunities for understanding climate change, sustainability and the power of human involvement through sustainability-themed films and facilitated discussion.  We engage private, public and non-profit sector community partners in the sponsorship and production of the film festival.  
This year, the fest has added a virtual reality experience, called Under the Canopy, Conservation International's short film that takes viewers on a guided tour of the Earth's most biodiverse ecosystem, the Amazon rainforest. It will have its Midwest premiere at One Earth's Green Carpet Gala on March 3. Repeat screenings will be held at select
venues throughout the festival's nine-day run. I've never experienced a virtual reality screening, so I'm really looking forward to seeing the film.
On The Mike Nowak Show this Saturday, Peggy Malecki and I welcome a couple of filmmakers who are part of what is rapidly becoming an influential national environmental film festival.
One is Catherine Zimmerman, director of a film called Hometown Habitat, which features renowned entomologist Douglas Tallamy, who has been on this show a number of times. Whether he likes it or not, he has become an icon of the habitat restoration movement, whose research, books and lectures on the use of non-native plants in landscaping sound the alarm about habitat and species loss.
The other is Gwendolen Cates, who directed The Good Mind, a film about the Onondaga Nation in central New York State, which is engaged in a battle with the state over ancestral lands stolen in defiance of a treaty with George Washington. We're hoping that she can join us this morning, as she is flying out from North Dakota, where she has been filming at the site of the DAPL protests, which have, just this week, been forced to move off of the land.
We hope you'll tune in.