December 18, 2016 – We're Moving to 1590 AM WCGO Radio…with Mighty House!

The Mike Nowak Show has a new home–1590AM WCGO Radio!
Guess who's moving to a new station and a new day? After all these years, The Mike Nowak Show is about to land on Saturday mornings at 1590AM, WCGO Radio! It's just in time for my 20th Anniversary on Chicago radio.
And guess who's coming along with Peggy and me? Non other than Ron Cowgill and the team of Mighty House! The band is really getting back together!
Starting Saturday, January 7, we'll both be part of WCGO's "smart living" programming. Mighty House will air from 7 to 10 a.m, followed by still Chicago's only long-form, deep-green gardening and environment radio program, The Mike Nowak Show, until noon.
For 20 years at WGN, WCPT, Que4 Radio and via MikeNowak.net, Mike Nowak has covered horticultural and environmental issues with expertise and offbeat humor.
Natural Awakenings Chicago magazine publisher Peggy Malecki co-hosts, bringing her take on urban/suburban green living, health and wellness, and local food issues. And we haven't forgotten about meteorologist Rick DiMaio–he's coming with us to contribute observations about climate change and the environment, along with a weather forecast for the coming week.
Mighty House was heard for more than 10 years at WCPT radio and online at MightyHouse.com. Co-hosts Robbie Ehrhardt, Rich Cowgill and Ron Cowgill cover all topics related to home improvement from foundation leaks to roof repairs, energy efficiency, home safety and everything in between with deep knowledge and experience and a distinct sense of humor. Green building and remodeling are central to the Mighty House message.
We're taking a couple of weeks off for the holidays. But join us starting on Saturday, January 7 at 7am and listen all morning. We think you're going to like it.

Chicago's re-lighting project: "Smart" or just "Dumb with marketing"?
On December 13, I received an email from Audrey Fischer of the Chicago Astronomical Society, who appeared on The Mike Nowak Show in June of this year. It read, in part:
I just got the announcement from the Chicago Infrastructure Trust 45 minutes ago.
The END OF PUBLIC COMMENT for 270,000 new LED streetlights IS DEC 31!
The announcement was today!
HELP!!!!!!!!!!!!!!!!!!!!!!!!!!!!!!!!!!!!!!!!!!!!!!!
In case you don't remember, Fischer was on this program in June to talk about the Chicago Smart Lighting Project, "an outdoor lighting modernization initiative designed to improve the quality and reliability of Chicago's outdoor lighting," according to the Chicago Infrastructure Trust. When it's finished, that initiative will have replaced some 270,000 lights in Chicago.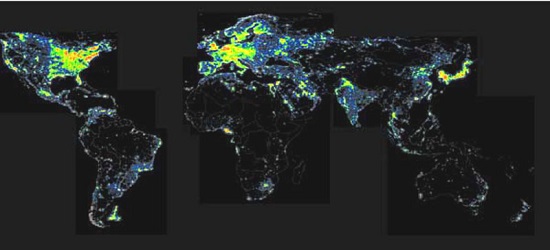 The good news is that the current high pressure sodium lights will be retired in favor of energy efficient LEDs. The bad news is that, unless the City works to contain the spill of these lights, Chicago will continue to be one of the most light polluted places on the planet…and it could get even worse.
Here's part of what the Chicago Infrastructure Trust sent out this week:
Mayor Rahm Emanuel joined the Chicago Department of Transportation (CDOT) and the Chicago Infrastructure Trust (CIT) today to announce a public demonstration of next-generation streetlights in seven neighborhoods as part of the Chicago Smart Lighting Project, which will upgrade streetlights across the city. Residents are being asked to provide feedback on the new lighting, which represents the latest advances in lighting technology, through the end of the year.
"The installation of better, smarter and more-reliable street lighting is a win-win; it's a win for energy efficiency and a win for quality of life in neighborhoods throughout the city of Chicago," Mayor Emanuel said. "Not only do these new lights last two- to three-times longer than the existing outdated streetlights, the new lighting management system will automatically notify the City when a light goes out – eliminating the need for calls to 3-1-1 to report outages."
Each of the seven neighborhoods selected for the demonstration will feature the new lighting over one arterial street, one residential block and one alley. Residents will be asked to provide feedback about light quality, lighting levels and visibility.
Residents can submit their feedback online, by completing a short survey found at www.chicagoinfrastructure.org or www.chicagodot.org through the end of the year. Comments may also be submitted by mail to CDOT Streetlight Demo, 30 N. LaSalle St., Suite 1100, Chicago, IL 60602.
"Before we finalize the selection of new light fixtures, we believe it is important that we conduct field tests of the lighting in Chicago's neighborhoods so that both residents and our own lighting experts can see how these lighting levels perform," CDOT Commissioner Rebekah Scheinfeld said. "All the feedback we get will be used to finalize the specifications for the new lights that we will be installing in all neighborhoods."
There's a lot to unpack in that notice, but I think we should start with the timing of this "public demonstration." Let's see. The notice went out on December 12. Christmas is December 25. No problem there. I'm sure that everybody in the seven test neighborhoods will have plenty of time to observe how well the new lights function and send in their comments, because nothing important happens between now and the end of the year.
Is the City of Chicago out of its ever-loving mind? Doing a test during the holidays??? If you want something to get ignored, you schedule it during the holidays!
No wonder Fischer is a bit upset. And that doesn't even begin to address the question of the quality of the lights and the shielding to keep them out of people's windows and environmentally sensitive areas. She went out to one of the test locations and penned this report:
The 3000K lighting I witnessed in the test site is not good enough.  It's too bright and very white light. I don't know what the CRI [color rendering index] is. The reason I am concerned with CRI, is because color rendition continues to be a strong selling point by the city for these lights. Here is the manipulative survey that the Chicago Infrastructure Trust and CDOT put out to the public.  It clearly wants to prove a point that color rendition is much better with this  new (imo over-illumination) lighting.  I believe color rendition is not nearly important as the health of human, urban wildlife, ecosystems and environment.  Walking or driving into these streets, especially the intersections is like entering a zone of daylight— in residential areas with homes set close to the streets!
Keeping light on target was surely not accomplished in the test sites I saw.  Streetlights shining on the snow on private property lines is unmistakable… and even lights reflecting off bedroom windows.  Majority of homes in this neighborhood are close to the streets— so it is no easy task to light the streets without the homes— unless deliberate care is taken.

Maybe the wrong style fixture or size, or lumens, was chosen for the test site.  I am wondering if residential areas would do better with bell-shaped fixtures that look *more-like-home*  & cozier, and would naturally shield and prevent light trespass onto the yards and windows of citizen homes.
The only good thing Chicago had going for its lighting was the near amber color of HPS.  Last night I was at the Adler Planetarium; I stood outside to look at the Chicago skyline (and lack of starlight) and imagined all those hundreds of thousands of lights being switched on to bright white… even 3000K white light. There has never been a city in the world before with that much blue-rich light.  It brought me to tears.  My gut hurt so much my friend suggested I go to the hospital. This is the worst Christmas ever for me.  I lost my Mother, and Chicago is losing its chance to restore starlight for her millions of citizens for the next 25 years… which will also affect the neighboring skies 100+miles in all directions. What Chicago does, for better or for worse, will influence what other cities do in the future.   Just knowing that it "would have been 4000K" without activism is no consolation.
There's much, much more that we could go into here, but I don't have the time to write a Wikipedia entry. So Audrey Fischer has recruited a couple of experts to be on the show this morning.
Dr Fabio Falchi  is the co-author of  The New World Atlas of Artificial Night Sky Brightness, and is one of the world's leading experts in the area of dark skies research.
Dr Mario Motta is a past board member of the International Dark-Sky Association (IDA) and the lead person for the American Medial Association declaration on human health and light pollution.
Get ready to dive into the weeds regarding light pollution. We don't have a lot of time to get it right.
Amp Your Good turns the model for food drives on its head
What would you say if I told you that some 75 million Americans make donations to food drives every year? You'd probably say something like "Well done, America!" But then, what if I told you that a lot of the food donated wasn't actually useful to the folks who need it most? You might not have quite as positive reaction.
How do I know this stuff? As it so happens, I interviewed a guy named Patrick O'Neill last month at the Food Tank Summit in Chicago as part of a series of "backstage" live stream videos on Facebook. O'Neill is the CEO of an LLC called Amp Your Good, which is determined to fix the problem I just described. Here's how they describe their mission: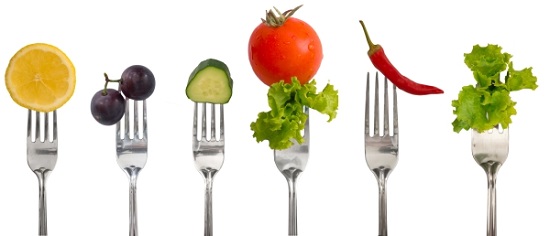 Most people are familiar with food drives – they have either donated to one or organized one (or both)! Traditional food drives are great but they come with limitations. They are limited to non-perishable food items, limited to people who live close enough to the collection box and have the time to get there to make their donation. Often times people donate food that is not usable – it's expired, or the can is damaged or sometimes it's the wrong stuff (soda and candy, anyone?).
We developed a new type of food drive called Crowd-Feeding to address those limitations. Crowd-Feeding ensures that every donation counts. Crowd-Feeding enables food drives to raise healthy food: perishable food like fresh fruits and vegetables, organic food, whole meals and lots of other healthy food.
So, basically, they get you out of your pantry, where you're going to graciously donate a box of something nasty that is probably WAY over-processed and you can't even remember how it got into your house in the first place, and they get you in front of your computer, where you can order something that really is healthy and that will reach the right people in a timely fashion.
Any questions about which method makes more sense?
If you go to the Amp Your Good website, you can find information about what they call "crowd-feeding." You'll also learn about their featured drives, which include The First Ever Vegan Food Drive (hey, vegans need love, too!) and the Stamp Out Hunger food drive, sponsored by the National Association of Letter Carriers.
O'Neill also suggests that you keep an eye out for the Great American Healthy Food Drive (#GiveHealthy) coming in May of 2017. He'll have even more information when he joins Peggy Malecki and me this morning.