August 21, 2016 – Launching G-Ride; Building School Gardens; Planting Natives
The Return of the G-Master
He's baaaaack!
A couple of months ago, Peggy and I talked to a guy named Stephen M. Cutter, who was working on a ride-sharing company…but not just any ride sharing company. He calls it G-Ride and, in their own words,
G-Ride is the first Eco-Conscious ride share company that makes it simple to have a positive impact on the environment. G-Ride is only utilizing Eco-Friendly vehicles and plants a tree with every ride, plus every 100 rides saves an acre of rain forest! Our mission is to make it easy and cost effective to go green and make your voice heard. Now all you have to do to start being the change you want to see in the world is switch the app you use to get around.
Piece of cake, eh? Except that there's that little detail about raising the capital to get the business started. I don't know exactly what Cutter has been doing behind the scenes for the past couple of months, but I do know that he's been busy. In fact, I showed up a one of his events (see the photo below), just to meet him in person and see the kind of folks who are interested in changing the world…which is pretty much everybody I know.
Well, now G-Ride has just (today, 8-21-16!) launched its Indiegogo campaign and all they're hoping to do is raise a cool couple of million dollars. Excuse me while I perspire heavily. Anyway, why should you invest in, ride in or even drive for G-Ride?
Their answer is that riders will not be subjected to "surge" pricing; the drivers will be well-trained; there will be "green bonus" programs; and the company is planet-focused. They will  also raffle off a bicycle for every 1000 downloads (presumably of the app) and offer $20 off the first ride in a Tesla. (I'm not sure exactly what that means, so I'll ask Stephen.)
If you want to drive for G-Ride, they claim that they will offer higher compensation than other ride-sharing companies; drivers can earn equity and will have tip options, not to mention a seat on the board of directors; and there will be a vehicle payment program for drivers, as well as residual income opportunities.
The G-Ride team finishes with the populist notion that "Your contribution will allow G-Ride to fulfill its green mission. G-Ride is beholden to the people and the planet, not investors!"
Sign me up! I mean, uh, sounds good. We'll find out more this morning.
Creating Community Through Food
I had a vague knowledge about what was happening in the Chicago Public Schools via the work of The Kitchen Community, but sometimes there are so many groups out there doing so much good work that you can't keep track of it all.
Well, I've been doing a little catching up and I discovered that back in 2012, The Kitchen Community began working with the Chicago Public Schools to create something they call Learning Gardens. By the end of 2013, there were 100 Learning Gardens in the CPS, providing, according to the City of Chicago, "hands-on nutrition and science education opportunities" for more than 50,000 children across the City.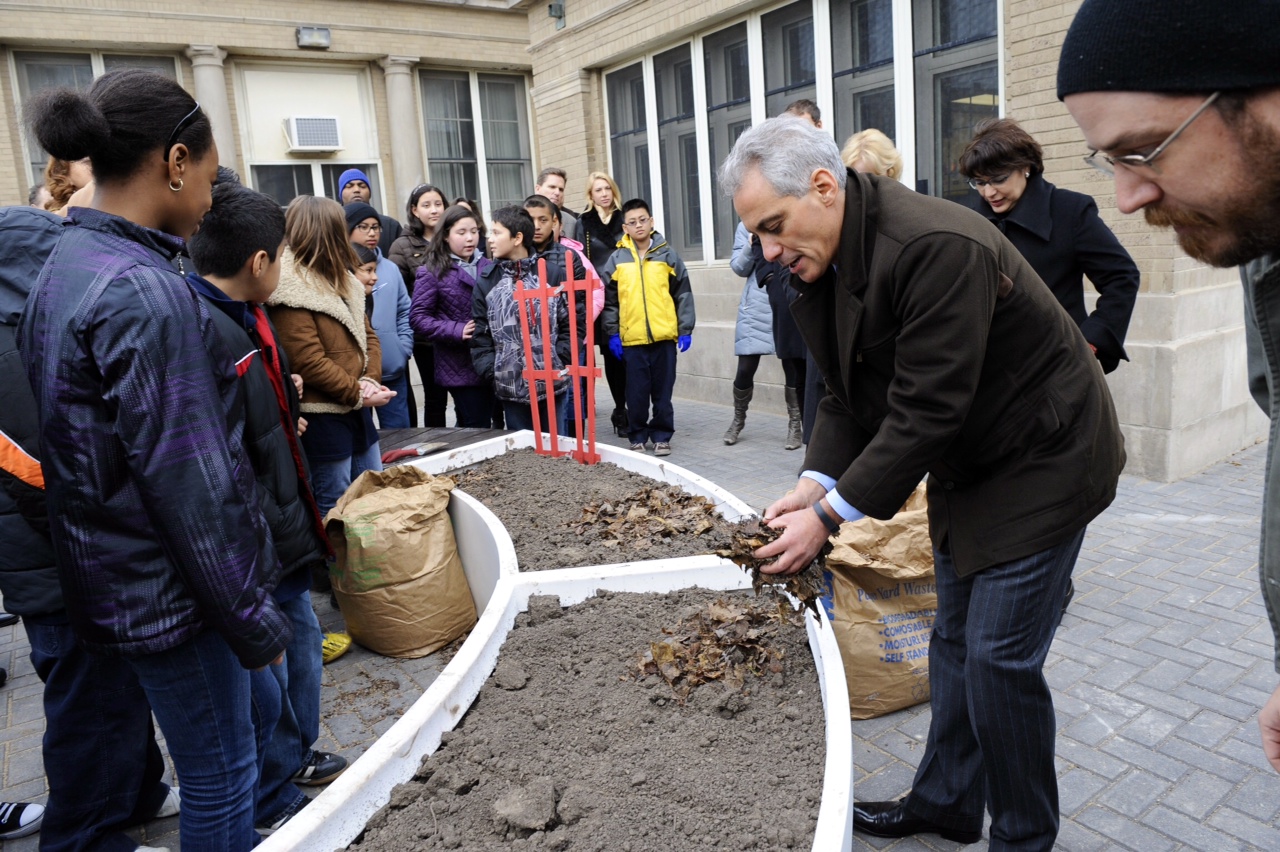 A Learning Garden from The Kitchen Commmunity is a specific set of raised bed planters made of LLDPE (Linear-Low Density Polyethylene), art poles, benches or boulders and a shade sail system, all of which serve as an outdoor classroom.  The Kitchen Community customizes the gardens to specific schools and states, offering 9, 12 and 15 bed package systems.
I say "specific states" because The Kitchen Community is working with nearly 100,000 children a day at 300 Learning Gardens in schools and community organizations across the country, including in Denver, Los Angeles and Memphis.
So it was a fortunate set of circumstances when Whitney Richardson, who is a garden educator with The Kitchen Community Chicago, attended the premiere of the At the Fork documentary several weeks ago.  Peggy and I knew that she'd be a great fit for The Mike Nowak Show, and today she is in  the Que4 Radio studio with Chicago Director Tovah McCord.
The Return of the Natives
Stephen Cutter is not the only person who is returning to the program this week.
Nick Fuller
is the owner/operator of
Natural Communities Native Plants
, which, in the interest of full disclosure, is a sponsor of The Mike Nowak Show. Actually, I'm quite proud of that, because I think more people should be putting native plants in their yards and gardens.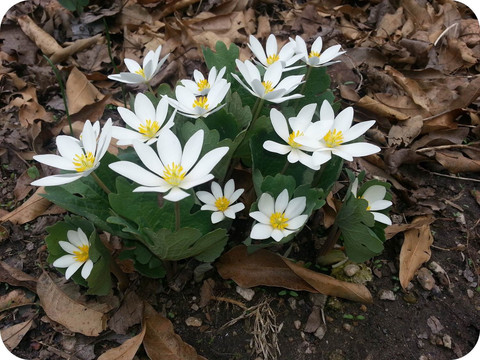 Nick returns to talk about natives as we head towards the fall planting season. He has a blog that you should know about, which you can find here. And at this time of year, he's answering questions about planting natives before the cold weather hits. Here's some of his advice about whether milkweed can be planted:
 When plants including milkweeds are planted in the fall like September they send most of their energy into developing roots, this plus the ground provides insulation and moisture over the winter, it gives them a nice place to hibernate and live.
I love having smart, knowledgeable people on the show. I hope you  tune in and I hope you ask some questions. Call us at
312-985-7834,
post on
The Mike Nowak Show
on Facebook, tweet to us at
@MikeNow
, or post a pic at @themikenowakshow on Instagram.