August 20, 2017 – Respect for Animals Large and Small

Working with farmers to promote humane animal treatment
The Mike Nowak Show is very pleased to be working with Crate Free Illinois,  The Humane Society of the United States (HSUS) and other organizations, as they announce the formation of The Illinois Agriculture Advisory Council. the twelfth state to do so.
On Friday, August 25, at Nana Restaurant in Chicago, a panel of experts, moderated by Mike Nowak, will discuss the new advisory council and attempt to shine a light on the dangers posed by Concentrated Animal Feeding Operations (CAFOs) in Illinois and across the country.
HSUS explains why it is working with independent and family farmers in this effort: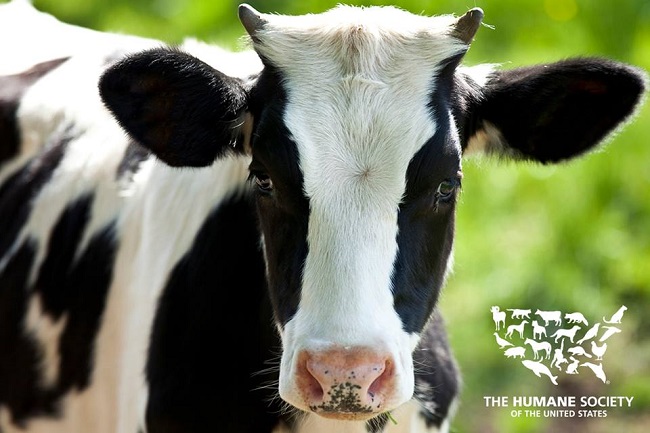 The HSUS supports farmers and ranchers who provide humane care to their animals and reject the industrial animal agriculture model, and promote environmentally sustainable production methods. To that end, we're forming a system of state agriculture advisory councils consisting of dedicated farmers and ranchers who share our principles. Council members provide advice and guidance to The HSUS, as well as assist other traditional family farmers who want to make the switch to more humane practices. By highlighting farms that exemplify the best practices and helping connect these farms to the markets, the councils promote policies that foster better animal welfare and environmental stewardship. We believe working together with each other and within agriculture communities is another step toward building a more humane economy.
The event is free and open to the public:
WHEN: Friday, August 25, 12:00 to 1 p.m.
WHERE: Nana Restaurant – 3267 S. Halsted St., Chicago 60608
WHO:
In addition to the panel about factory farms, Jessica Chipkin from Crate Free Illinois will announce the results of a Change.org petition directed at The Maschhoffs, which is the third largest pork producer in the U.S. The petition called upon the company to
– Phase out the use of gestation crates within a specified time period for both family owned and contract farms; and
– Strictly enforce your zero tolerance policy for all acts of animal abuse, neglect, or failure to provide necessary veterinary care, with reporting of all suspected incidents of abuse and neglect to law enforcement.
Nearly 163,000 people signed that petition, and some 16,000 made comments. Crate Free Illinois has printed them up and will be presenting them to the Maschhoffs.
We're pleased to have the aforementioned Scott Beckstead from HSUS and Jessica Chipkin of Crate Free Illinois on the show this morning to preview this week's event and to discuss the fight for humane treatment of farm animals.
Michele Hoffman returns from Florida and is back at The Science Desk. Here's her report:
Michele and team Microcosm have just returned from shooting in Florida with Emmy Award winning cinematographer Frazier Nivens.  In the field they documented coral spawning, an incredible event that happens at night just after the full moon.  Most people don't realize that coral starts its life as drifting zooplankton, so Team Microcosm was there to document the miraculous event as part of their story about the micro-universe in the ocean.  The team also engaged in black water dives which entails traveling by boat to water that is between 250-500ft deep at night, jumping off said boat, and drifting in the water column between 15-40ft in the Gulf Stream current.  Why would anyone do this?  Because every night the largest migration on Earth takes place as plankton rises from the depths of the ocean to shallow water, a spectacle you have to "sea" to believe!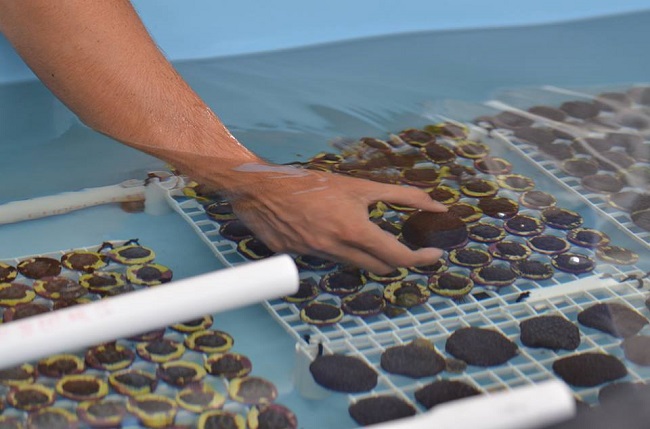 Is it animal, vegetable or mineral?  Coral is a little bit of all those things wrapped into one!  Although technically classified as an animal, coral has an essential symbiotic relationship with algae that it depends on for much of its food supply and as a result, has special requirements for healthy growth and survival.  Around the world coral reefs are in severe decline due to changing water temperatures, materials that wash out to sea from coastal communities, and a variety of other stressors.  Corals are a foundation species, meaning they are themselves living things that also provide the foundation for an entire ecosystem.  If we expect to have a healthy ocean for future generations, it is essential that we pay critical attention to our coral reefs now.
Mark Schick is an expert on all things coral, and Collections Manager at the John G. Shedd Aquarium.  With his vast knowledge of coral, Mark helped forge an important partnership between Shedd Aquarium and SECORE International, an organization of coral scientists who are developing programs to breed and restore endangered corals around the globe. (Check out his blog post for National Geographic.)  The SECORE team members dive at night when corals spawn in large numbers, collect their eggs and sperm, bring them back to a lab to fertilize, provide them structures to begin growing on and eventually place the young corals out on reefs to grow. (Here's a fascinating video about how SECORE is working to restore coral populations.)
Shedd Aquarium played a critical role in supporting the work of SECORE International by designing and building the first-of-its-kind aquarium system on the Caribbean island of Curacao that simulates the conditions young corals will experience in their native habitat before SECORE teams move them to nearby reefs.  There have been many more victories on the road to understanding, conserving, and restoring corals, but you will just have to tune in to the Mike Nowak Show with Peggy Malecki to find out what they are!