April 22, 2017 – Earth Day!

Joe Gardener and Rain Bird have an Earth Day message: "Save water!"
Believe or not, I actually know a few mega-stars in the horticultural world. They tend not to return my frantic emails, texts and phone calls, but it doesn't mean that they don't know who I am. Actually, that might be the problem. But I digress.
Joe Lamp'l, aka "Joe Gardener," is a guy who is pretty well known, if you think that being the creator, executive producer and host of the multi-award-winning PBS series Growing a Greener World® is such a big deal. Oh, and did I mention that he's on programs like NBC's Today Show, ABC's Good Morning America and The Weather Channel and that he writes books and a nationally syndicated newspaper column and has a podcast series? Personally, I think he should slow down, but that's just me.
It's especially appropriate that the Growing a Greener World® Guy is on the show today because, of course, we're celebrating Earth Day 2017. Joe's message today is about water conservation:
According to the EPA, more than nine billion gallons of water are used for lawn care every day and as much as 50 percent of that water is wasted from inefficient watering methods and systems.  It is also estimated that homeowners who use drip irrigation or in-ground systems save an estimated 70 percent on outdoor water usage.
That's why Joe is working with the Rain Bird Corporation, the world's leading manufacturer and provider of irrigation products and services, to put folks on the right track to more efficient water usage, which also means saving money. Their water saving tips include:
Don't drown – The greatest waste of water comes from applying too much, too often. Water a few times for shorter periods and take 15-minute breaks. This will allow water to soak in, while minimizing runoff.
Watch the clock – Water between 5 a.m. and 10 a.m. Mid-day watering is less efficient due to evaporation and windy conditions. Watering in the evening means leaves remain wet and can grow fungus.
Consider dripping – When it comes to watering individual trees, flowerbeds, potted containers, or other non grassy areas, consider applying water directly to the roots using low volume drip irrigation. This reduces water waste and prevents unwanted weeds from growing.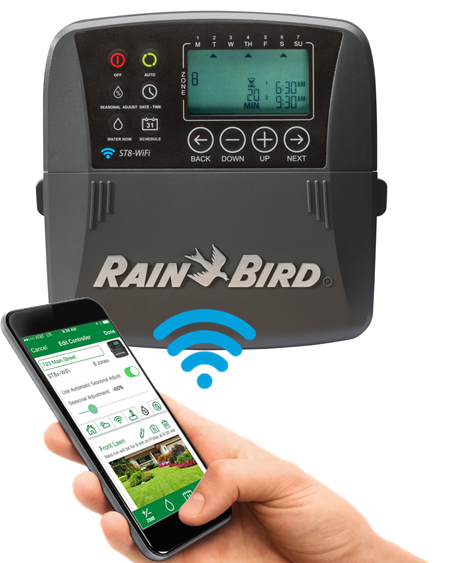 To call attention to the need for water conservation, Rain Bird has been running a contest since World Water Conservation Day, March 22. and ends Monday, May 1, 2017. You could win a $3,500 professioinally-installed Rain Bird in-ground sprinkler system with multiple zones, drip irrigation and Rain Bird's new Wifi Timer by entering the Rain Bird Rain Delay Sweepstakes. Just click on that link or tweet a photo or message to @RainBirdCorp, using #RainBirdRainDelay about what you do to pass the time when you're caught in the rain. Pretty simple, huh?

However…IN ADDITION…we are giving away one of those nifty new Wifi Timers right here on The Mike Nowak Show this morning! We're not exactly sure how we're going to do that yet, so you need to tune in to 1590 WCGO at 10am Saturday, April 22, or stream us live at www.mikenowak.net!
The March for Science
There shouldn't have to be a march for science in the United States but, then, I can think of bunch of other things that shouldn't be happening in this country right now. From the Washington Post:
Three months ago, a member of the social-network website Reddit saw the headline for this Jan. 20 Vice article: "All References to Climate Change Have Been Deleted From the White House Website." That did not sit well with Reddit user Beaverteeth92, who commented, "There needs to be a Scientists' March on Washington."
Jonathan Berman, a University of Texas Health Science Center postdoctoral fellow, spotted the comment and created a Facebook page, The Washington Post reported in January. As the Facebook page grew — it now has more than 530,000 likes  — the March for Science was born. Marches will take place on Saturday in Washington and hundreds of other cities.
That includes Chicago, of course, and while Peggy and I will be holding down the fort at WCGO Radio, our colleague and show contributor Kathleen Thompson will be participating in the March for Science Chicago. She will be calling in from somewhere around Michigan Avenue and Congress Parkway with a report on the proceedings. There's also more information on the March for Science Facebook page.
She's not the only one who will be at the march. Meteorologist Rick DiMaio, not surprisingly, says that he will be downtown, too, so we are getting dueling reports from an important event.
But that's not the only thing happening on Earth Day. Here are a few more: