April 1, 2017 – The Challenge of Upcycling

I have known Carl Zimring for a number of years. I can't exactly remember how I first met him, but it's quite possible that it had to do with his work at Roosevelt University in Chicago, where he was an assistant professor and, with  Professors Michael A. Bryson and D. Bradford Hunt founded the Sustainability Studies program in 2010.
He appeared on The Mike Nowak Show a few years ago when the book he co-edited, the Encyclopedia of Consumption and Waste, was published. Before that, he had written Cash for Your Trash, a sweeping account of industrial recycling long before residential recycling became popular. In 2015, he released a book called Clean and White: A History of Environmental Racism in the United States.
These days, he is an associate professor and coordinator of the Sustainability Studies minor at the Pratt Institute in New York City. But my greatest brush with his fame is the fact that I recruited him to be a board member for the Chicago Recycling Coalition, while I served as its president from 2009 to 2015. I've nearly broken my arm on several occasions, patting myself on the back for that accomplishment.
Now Carl is back in Chicago, albeit briefly, to speak at The American Society for Environmental History meeting in Chicago and to promote his latest book, Aluminum Upcycled: Sustainable Design in Historical Perspective. Peggy Malecki and I are pleased to have him come up to the 1590 WCGO studios this morning to talk about his latest work.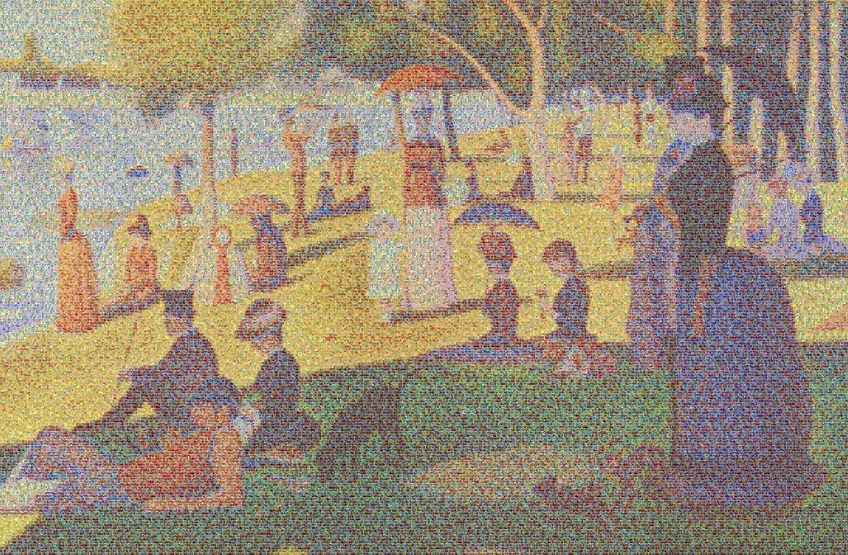 I fear that the title of the book sounds a bit academic. Surprise! Carl is in academia! But if you're an environmentalist in almost any sense of the word, and especially if you wonder about the efficacy of recycling, you should probably read this book. Why? Because of gems like this:
Aluminum is the most abundant metal found in the earth's crust. (Did you know that?)
Recycling aluminum has both environmental and economic benefits when compared to the destructive consequences of producing virgin aluminum from bauoxite. While mining and smelting bauxite into virgin aluminum requires vast amounts of energy and water, and has been blamed for ecological degradation in mining centers such as Jamaica, recycling involves 95 percent less energy than virgin production and far less toxins released into local air, land and water.
Food and beverage manufacturers responded to the problems of conspicuous waste not by designing he trash away, but by engaging in public relations to shift any burdens relating to waste away from themselves… They established a trade organization called Keep America Beautiful (KAB) in 1953.
Aluminum lacked the ubiquity of iron and steel in the early twentieth century. The story of its reuse is more recent. The mass production of virgin aluminum during World War II created an abundance of the metal in the United States and Europe…The metal gained a reputation as ersatz, cheap, and disposable, despite the environmental toll inherent in its creation.
Aluminum can recycling data were first recorded in 1970. That year, about 8 million pounds of cans were recycled. Five years later, the weight had grown to 180 million pounds. In 1980, the figure was 600 million pounds, "about 18 percent of total aluminum scrap consumption."
The variety of materials, along with the difficulties of collecting such light products as single-use plastic shopping bags and Styrofoam packaging, contributes to recycling rates for plastics across the industrialized world  being less than a tenth of their disposal rate. The Keep America Beautiful campaigns showing showing bottles aspiring to be benches cannot bring plastics to the recycling rate aluminum had in the 1960s, much less to aluminum's recycling rate today.
In the book, Zimring talks about the creative use of aluminum in airplanes, furniture, beverage containers, pickup trucks, art and even guitars.
But more importantly, he looks at how society has been manipulated, for good and for ill, by economic forces that have determined the course of what we now call sustainability. We can change the patterns of history but only if we know and understand them.
Carl will also be presenting at the Chicago Humanities Festival on Saturday, April 29 in a talk called What We're Throwing Away. It's from 12 – 1 PM, Venue SIX10, Feinberg Theater,  610 S Michigan Ave, Chicago, IL, 60605