December 4, 2016 – Macro-recycling; Micro-universe

On The Mike Nowak Show this week we try to connect the environmental dots–to see how the Future Energy Jobs Bill, which was passed by the Illinois General Assembly this week, ties in to contamination in Chicago's recycling blue carts and the recently passed plastic bag fee in Chicago. Mel Nickerson from the Illinois Recycling Association and Melanie Eckner from the Chicago Sustainability Leaders Network join us to add some clarity to these issues. Then friend of the show Michele Hoffman Trotter explains why the microuniverse of our oceans holds the key to life on this planet and how she is creating a ninety-minute film to present this story to the world.
Energy, recycling and the difficulty of instituting enlightened public policy
Let's hear a huzzah: the Illinois General Assembly actually got something done this week. It passed something called The Future Energy Jobs Bill (SB 2814) a massive piece of legislation that is likely to be signed by Governor Bruce Rauner. But if you're looking for clarity on whether this was a good thing or a bad thing for Illinois consumers or the clean energy industry, you'll have to do some sifting through the news stories. Here are some examples:
See what I mean? Not exactly a consensus here. The question of whether electric rates will rise because of this bill is also up in the air. The Citizens Utility Board (CUB) states, "When all of the costs and benefits are added up, we estimate that SB 2814 will save ComEd customers an average of $15 annually.  That's not a fortune, but it's a reduction in costs – and that's reason enough to support this bill." On the other hand, the Trib reports: "On average it'll cost ComEd customers an extra 25 cents or $4.54 a month, depending on who is doing the math."
I guess the devil is in the details, as they say.
I suspect that The Mike Nowak Show will go into this in greater detail on a show in the very near future. For now, we welcome Mel Nickerson, Executive Director of the Illinois Recycling Association, to talk to us about the issue. (Full disclosure: I am an unpaid board member of IRA.) If that seems like an odd choice, keep in mind that Nickerson is a former trial attorney, was an appellate attorney for the State of Illinois, a regulatory attorney before the Illinois Commerce Commission and Deputy Director of the Illinois Energy and Recycling Office, appointed by Governor Patrick Quinn. That is to say, he's been around the environmental block a few times.
He, like some other critics of the bill, thinks that the big winners are Exelon and ComEd, mainly because they "will now get hundreds of millions from Illinois rate payers to support two nuclear plants that aren't competitive and regulators already determined that Quad Cities wasn't needed to keep the lights on in Illinois." Ouch.
Nickerson is also on the program today to talk about e-waste recycling in Illinois and why the current law doesn't seem to be working. The 2008 Electronic Products Recycling and Reuse Act requires the manufacturers of electronic products to recycle a certain percentage of electronics based on an individual recycling goal  that equates to a certain number of pounds for each manufacturer. But secondary commodities prices have dropped and there is a lack of program transparency to ensure that the manufactures goals are actually reached through Illinois collection programs.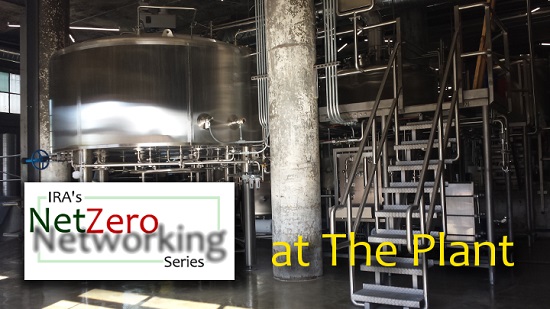 If you've ever had your used TV turned away at a county recycling event, you know what I'm talking about. We'll go into more detail with Mel.
Last but not least, we'll mention an event that the IRA is putting on this week called Net Zero Networking at The Plant.
The Plant is home to Plant Chicago, a not-for-profit engaged an outrageously ambitious experiment in "closing the loop"–developing a circular economy of food production, energy conservation and material reuse, while empowering people of all backgrounds to make their cities healthier and more efficient. As they say themselves, "The best natural resource is the one that has already been extracted. Our work begins where others' consumption ends, where energy would be otherwise lost to landfills or abandoned."
On Wednesday, December 7, you'll get a first-hand opportunity to see this philosophy in action. The Net Zero Networking event at The Plant features a tour of part of the 90,000 square foot facility, including a look at the anaerobic digester  now under construction that will eventually process about 30 tons of food waste per day. You'll also be able to taste award-winning Royal Pies™ from Pleasant House Bakery and sip a craft brew from Whiner Beer Company.
From e-waste recycling, we make a not-t00-difficult segue to blue cart recycling in the City of Chicago. That's where Melanie Eckner, who is Northside Liaison for a group called Chicago Sustainability Leaders Network comes in. Concerned about the low and declining rate of recycling in Chicago's neighborhoods, they have been working with the City of Chicago and groups like the Chicago Recycling Coalition to brainstorm creative solutions to reduce contamination in blue carts and to increase recycling participation.
To that end, they recently held meetings on the south, west and north sides of Chicago to engage community members and to find out whether this chronic problem can actually be solved. Since I've been talking about this for a long time, I'm very interested in the kinds of ideas that community leaders are proposing.
Microcosm: How the tiniest life forms can support a whole planet
Michele Hoffman Trotter was last on The Mike Nowak Show in 2013, when she was just getting ready to embark on her epic journey to create the film Microcosm. Now, three years later, she returns to talk about her experiences on the way to a scheduled 2018 release of the documentary.
What's it about? Well…I'll let her team describe it for you: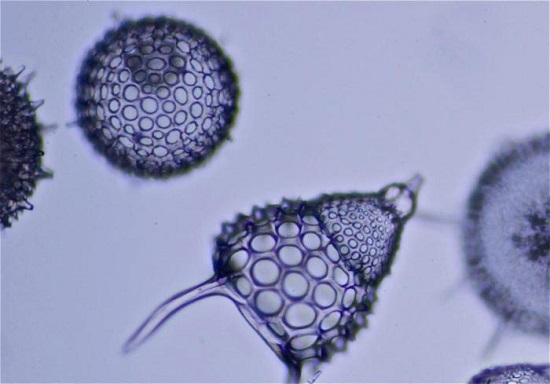 Microcosm is an epic high definition journey through the unseen ocean with a view to understanding the human connection to a force invisible to the naked eye.  Within the microcosm dwells the foundation of life as we know it; it is the base of the oceanic food web, generator of the air we breathe, toxins that can poison our food supply, potential medicines that will save a loved one, and the fuels that might someday power your home.  It is an unseen cosmic power, a force within the space of a drip!
Michele is an educator, photographer and lawyer who is currently an active contractor with Dive Into Your Imagination. She is also a faculty member of Columbia College, School of the Art Institute, and Roosevelt University where she teaches a range of courses that span traditional ocean sciences to sustainability courses that encompass law, policy, and ethics.
She has established a team of professionals including independent film director, producer and educator Michael Caplan; Annie Crawley, AKA "Ocean Annie," who has become one of America's leading ocean-environ educators, and is founder of DiveIntoYourImagination, a company that changes the way a new generation views the ocean; cinematographer Mathew Broughton; German dive professional Jeannot Kuenzel; and Science Visualization Supervisor David Morton.
Strap yourselves in, folks. you're going to learn a lot on this show.